News Listing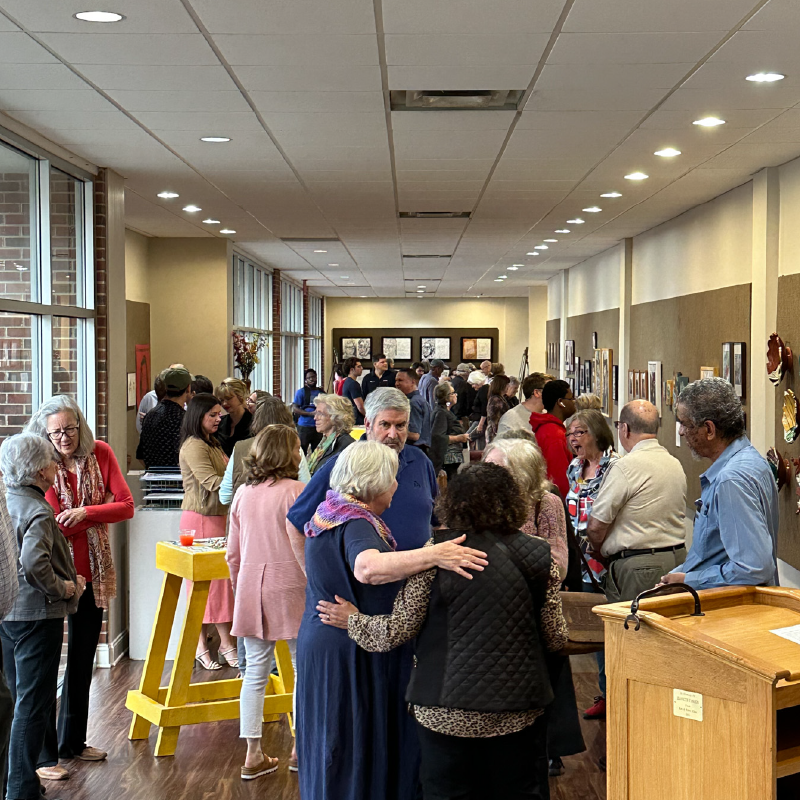 Thursday, March 30th, 2023
On March 23, Professor Will Hinton and family members Pat, Camilla, and Zoe hosted the opening night of their art exhibit titled "A Family Affair: Drawings, Paintings, and Ceramics."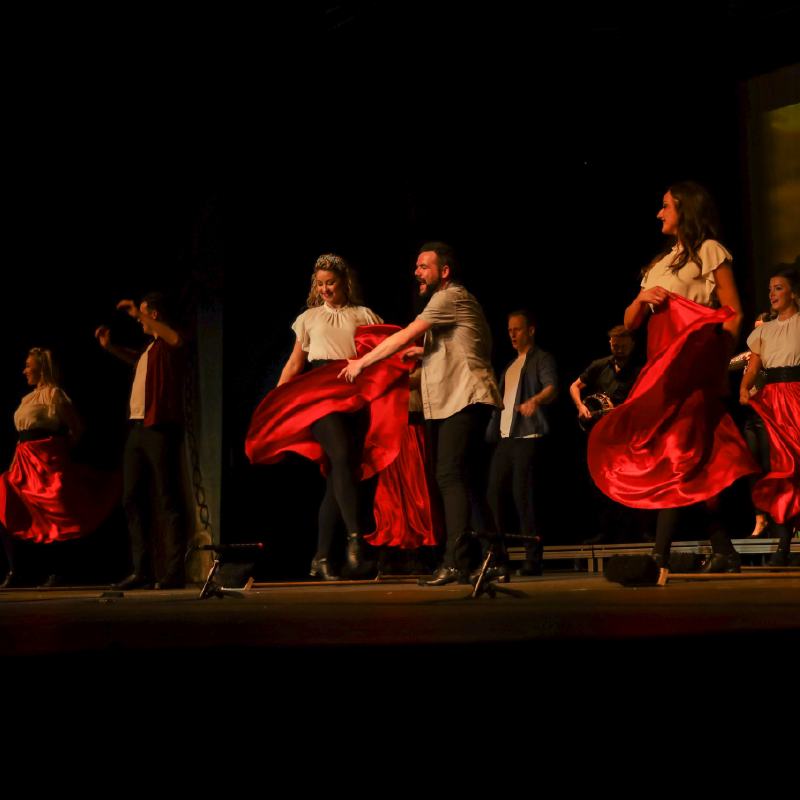 Tuesday, March 28th, 2023
Saturday evening was a night filled with fun and laughter as the National Dance Company of Ireland's "Rhythm of the Dance" performed at the JPAC.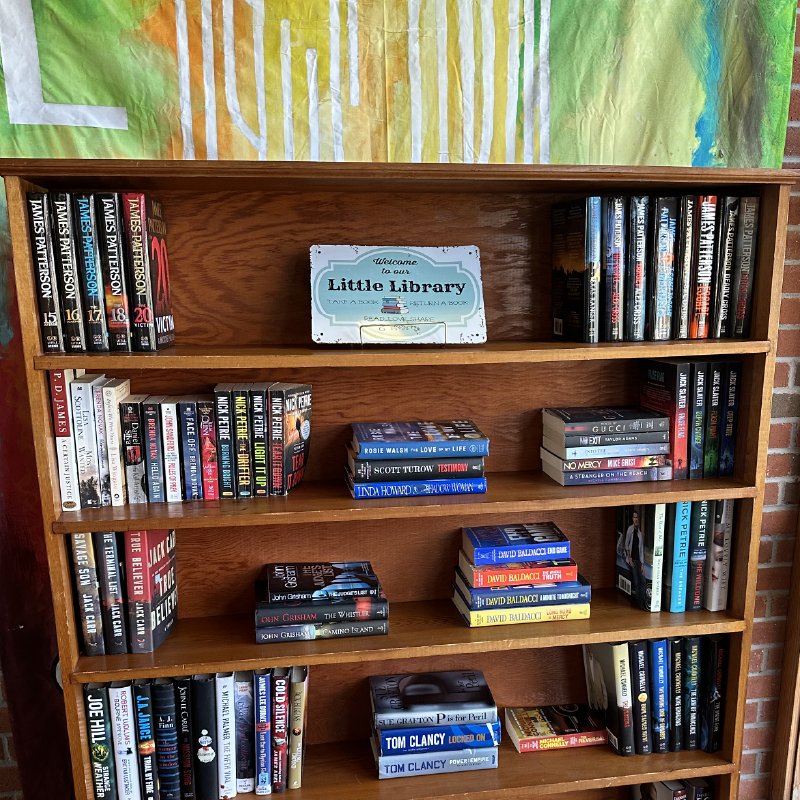 Thursday, March 23rd, 2023
Benson's Chapel has a new addition for students, faculty, and staff to enjoy. Mrs. Laurie Brown and Chaplain Amanda Bunce have worked to create a "Little Library" inside Benson Chapel. This mini library, which hosts a plethora of books donated by Mrs. Brown, is a place where Louisburg College's community can read and share novels, comics, or any book they'd like.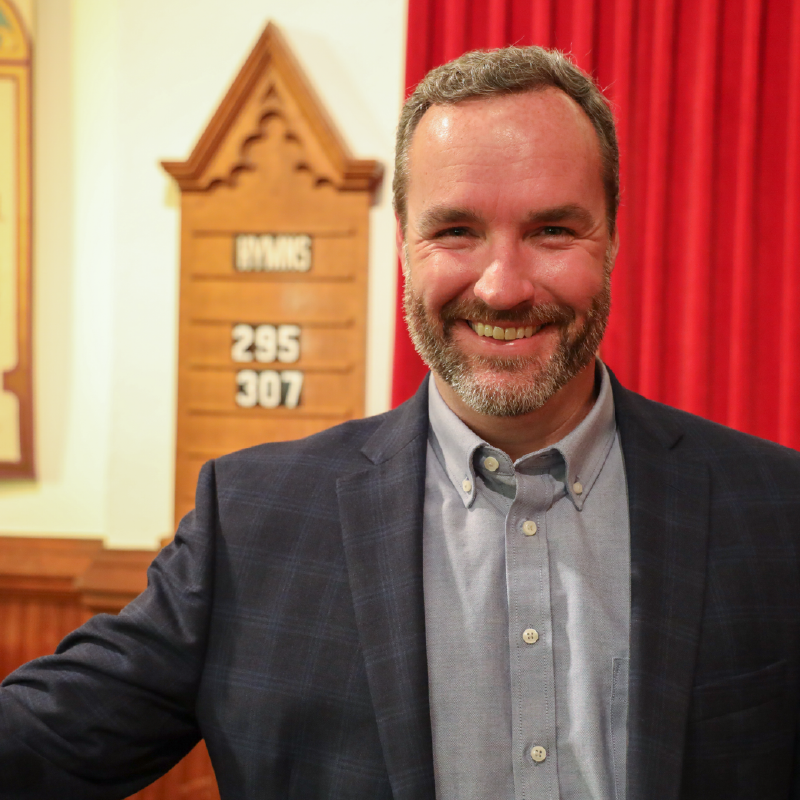 Thursday, March 16th, 2023
If you attended or worked at Louisburg College between 2007 and 2020, you know Professor Josh Parrott. Although he left Louisburg College three years ago, Parrott has returned to preach for a week-long revival at Louisburg Baptist Church.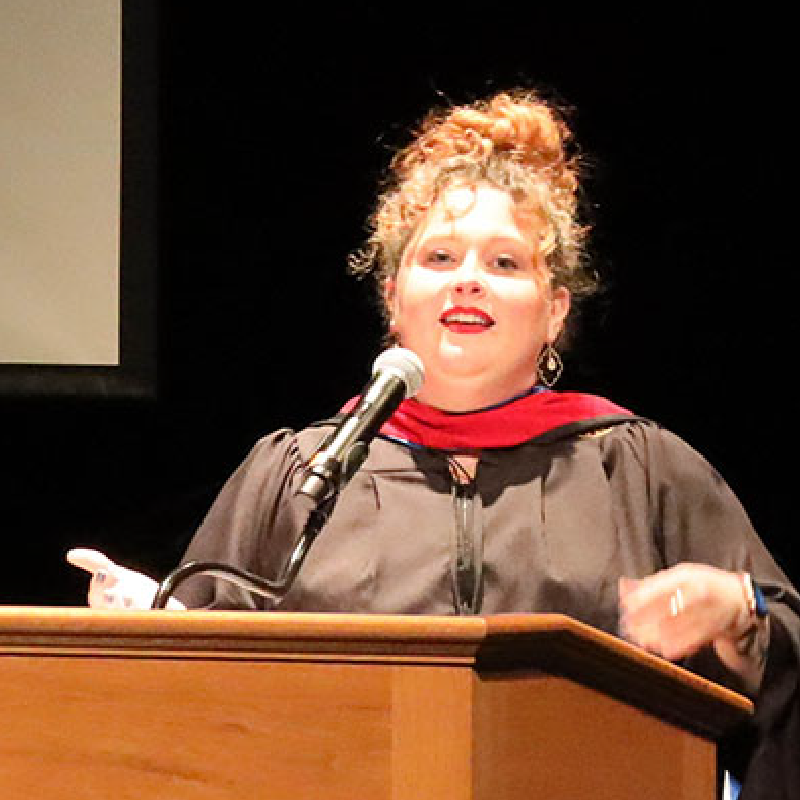 Thursday, March 16th, 2023
Louisburg College Chaplain Amanda Bunce recently preached to the congregation at Louisburg Baptist Church for its Annual Women's Sunday. Bunce received an invitation from a Louisburg College Board of Trustees member in January to speak at the church. Bunce's sermon centered around the Book of Luke, Chapter 13, and the story of the fig tree.