News Listing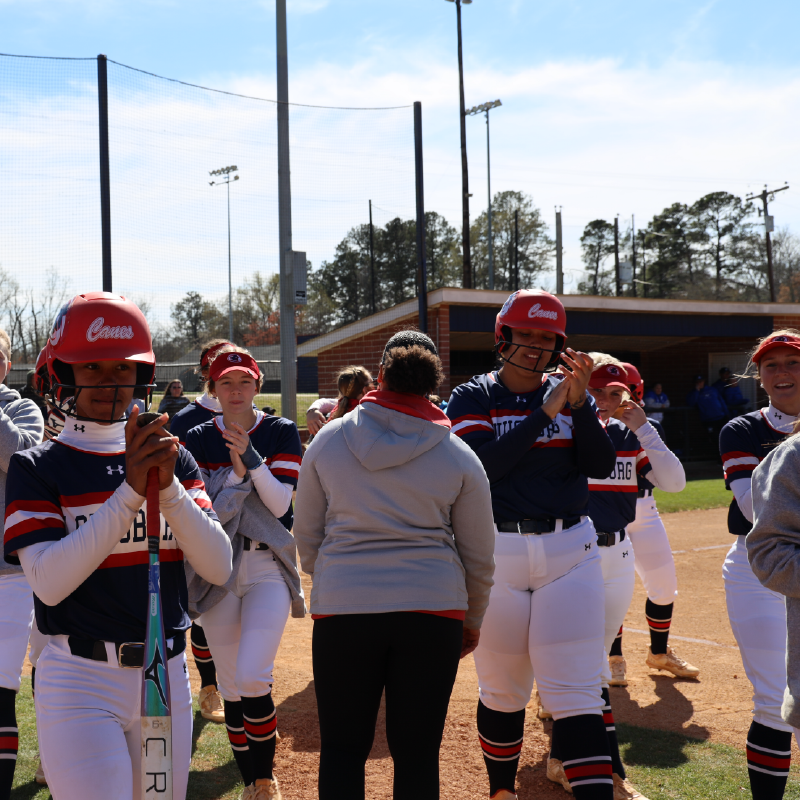 Wednesday, March 15th, 2023
Louisburg College Softball continues their winning streak with 18 wins in a row! The team is currently ranked #8 nationally among NJCAA Division II teams.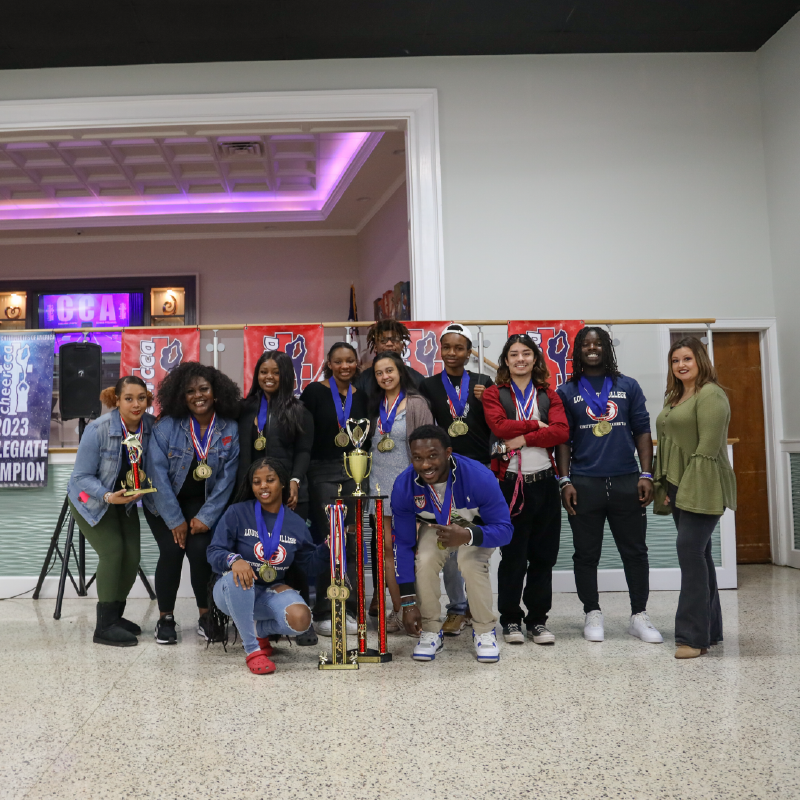 Thursday, March 9th, 2023
On Saturday, March 4, 2023, the Louisburg College Cheer team competed at the Christian Cheerleaders of America's (CCA) Nationals in Fayetteville, NC. The competition included multiple events that took place that morning and evening. These events included: College Co-ed, College Game Time, Mascot, College Game Time Co-ed, College Large Co-ed, and College Jump Off.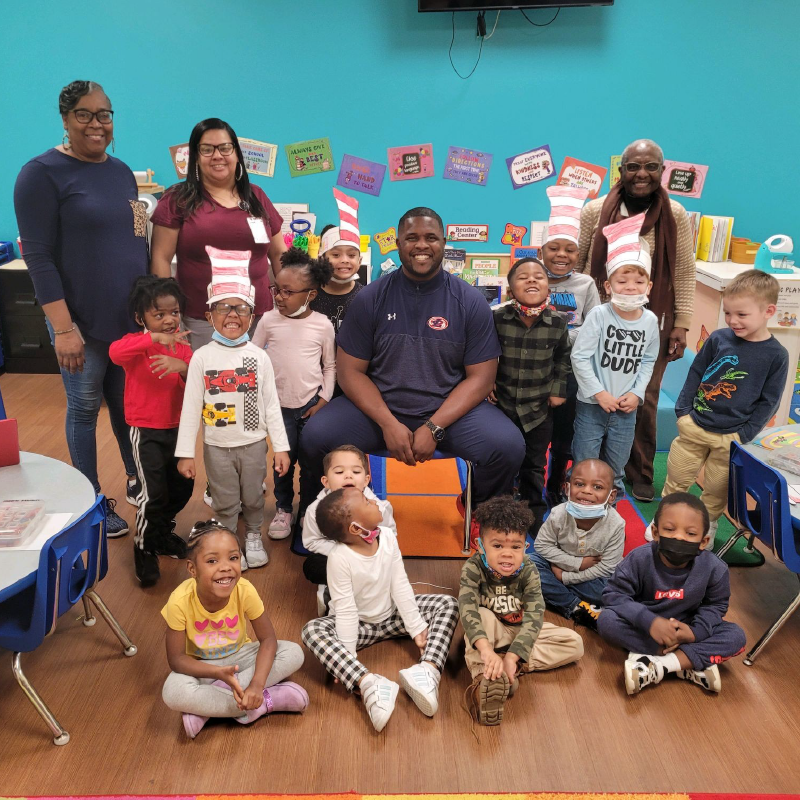 Wednesday, March 8th, 2023
On March 2, 2023, Louisburg College Football's head coach Quinderra Spellman visited The Impact Academy Preschool in Rocky Mount, NC, to read to students. The preschool, which works alongside the World Tabernacle Church, hosted the book reading for Dr. Seuss' birthday as a part of a series of community book reading sessions.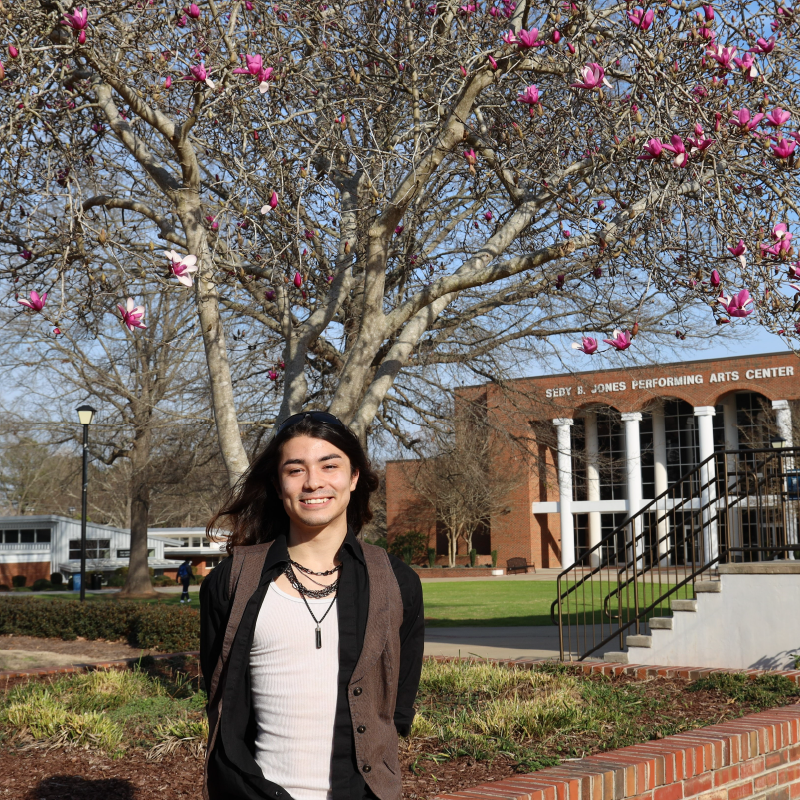 Monday, March 6th, 2023
Jacob Chacon-Martinez is a sophomore at Louisburg College finishing his Associate of Arts - General College. Born and raised in Colorado Springs, Martinez loves reading and video games and is a student-athlete on our Louisburg College Cheer team. He enjoys, at the moment, reading femme fatale and strong women and playing action video games.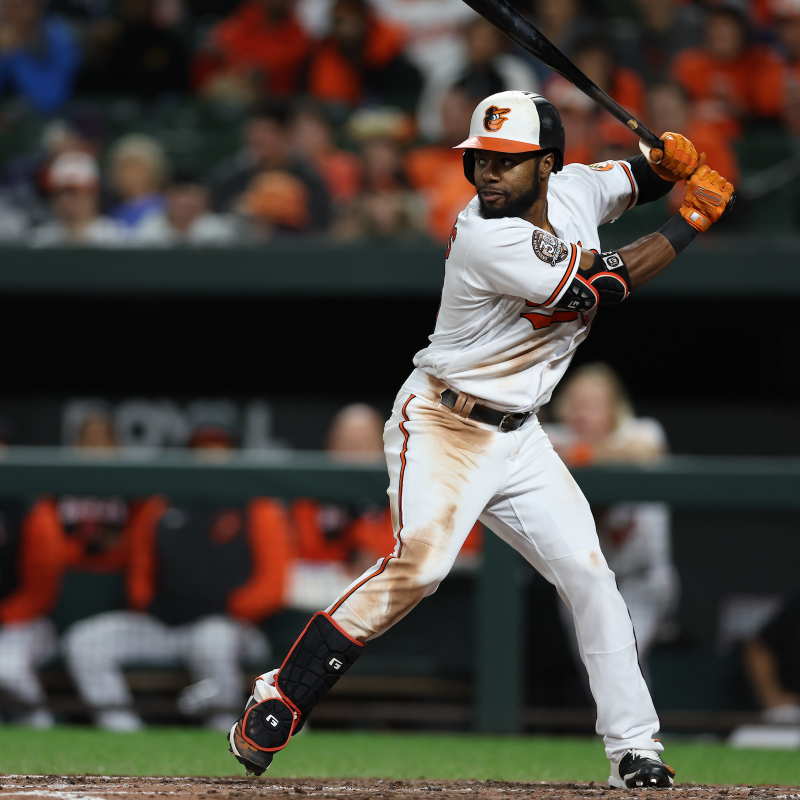 Thursday, March 2nd, 2023
Marketing and Communications Manager Makayla Williams recently spoke with Cedric Mullins '14, about his experiences during his time at Louisburg College.