Safety First: Louisburg College to Limit campus Visitors this Fall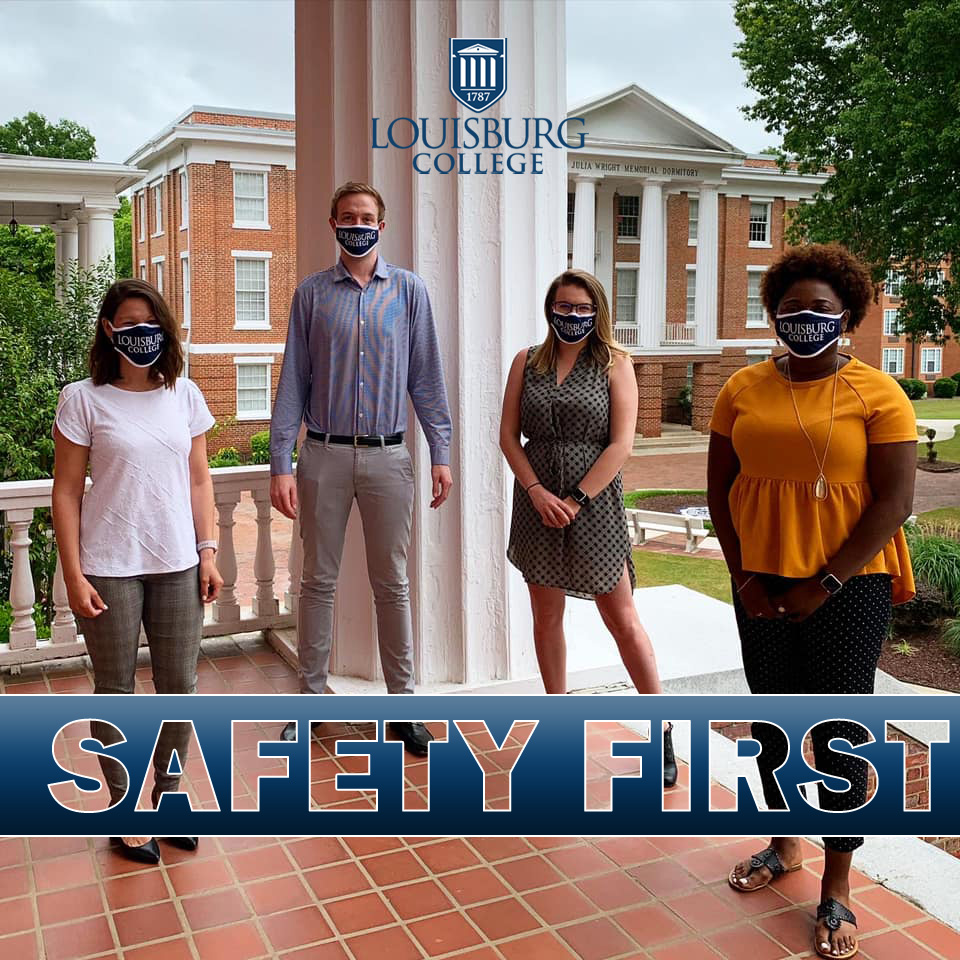 LC Admissions Team Setting An Example
August 10, 2020
Safety First: Louisburg College to Limit Campus Visitors this Fall
Non-essential visitors asked to remain off campus to ensure a safe reopening
Louisburg, NC— August 10, 2020 — To help ensure the safety of students, faculty, and community alike, Louisburg College's campus will be closed to non-essential visitors this fall semester. Those who are not officially associated with the College are asked to remain off campus in an effort to maintain health and safety and limit possible exposure to COVID-19.
"While we take pride in having a campus open to our community, the benefits of social distancing are best realized when contact with those outside the College community is limited," said President Dr. Gary Brown. "We know our campus is a great community resource. For the short term, however, this decision is best for all we serve."
Through a staggered check-in process, students will begin arriving the week of August 10th with classes starting August 19th. Students, faculty, staff and personnel who are essential to operations must follow all protective actions mandated by both the College and state officials.
"The College has developed detailed plans and protocols aimed at reducing the risk of exposure and spread of COVID-19," Brown continued. "While this means a departure from the 'norm' for a period of time, we look forward to the future when we can welcome our local community, family and friends back to enjoy the amenities and beauty of our campus."
About Louisburg College
Louisburg College is related by faith to the United Methodist Church and committed to offering a supportive community which nurtures young men and women intellectually, culturally, socially, physically, and spiritually. The only two-year residential college in North Carolina, Louisburg College provides a bridge for students to make a successful transition from high school to senior colleges and universities.
For more information about Louisburg College, go to www.louisburg.edu.