Board of Trustees Unanimously Approves Contract Extension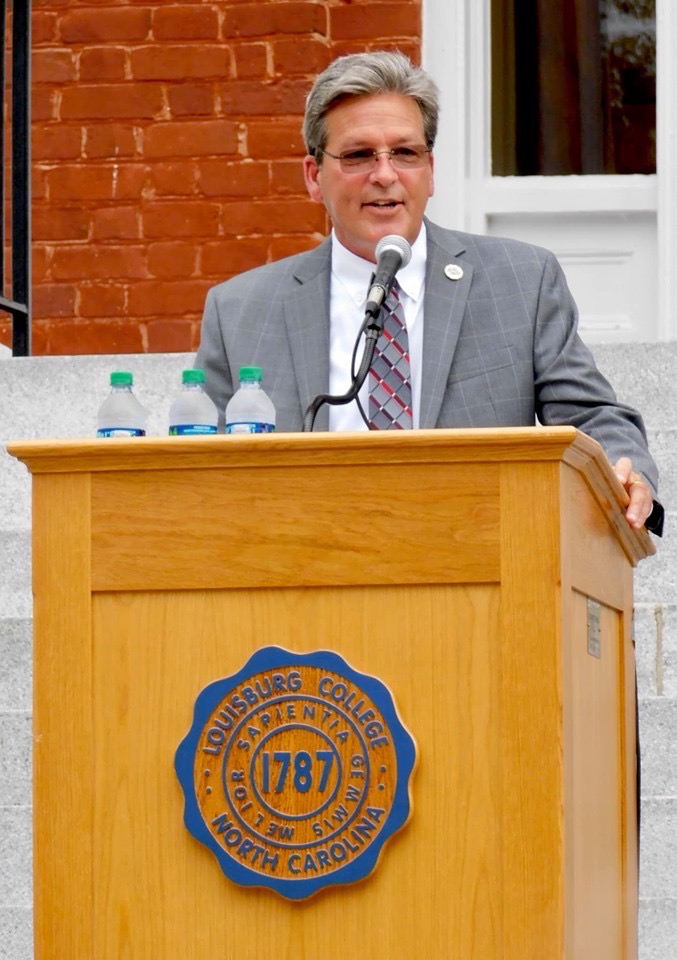 On Tuesday, January 24, 2023, the Louisburg College Board of Trustees announced the contract extension of Dr. Gary Brown. The five-year extension will begin at the end of his current contract in 2024.
Due to Dr. Brown's amazing work stabilizing the College's finances, increasing the endowment, and signing several articulation agreements furthering his "Student First" philosophy, the Board unanimously voted to continue with his positive leadership.
"I have enjoyed working closely with Dr. Brown," Mr. D Tadley DeBerry '85, Chairman of the Board of Trustees, stated. "We are extremely confident Louisburg College will continue to thrive under his leadership."
Dr. Brown and his wife. Laurie, are grateful to the Board of Trustees and the College community for their trust and support. They look forward to continuing their efforts to grow Louisburg
College as an institution of higher learning.
"Like many institutions, the College is faced with challenges. I am committed to working with our
faculty, staff, and trustees to build a stronger institution for our students," Dr. Brown said.
Dr. Brown has served as the 28th President of the College since 2018.