Louisburg College Cheer Team Receives Two Bids to Nationals Competition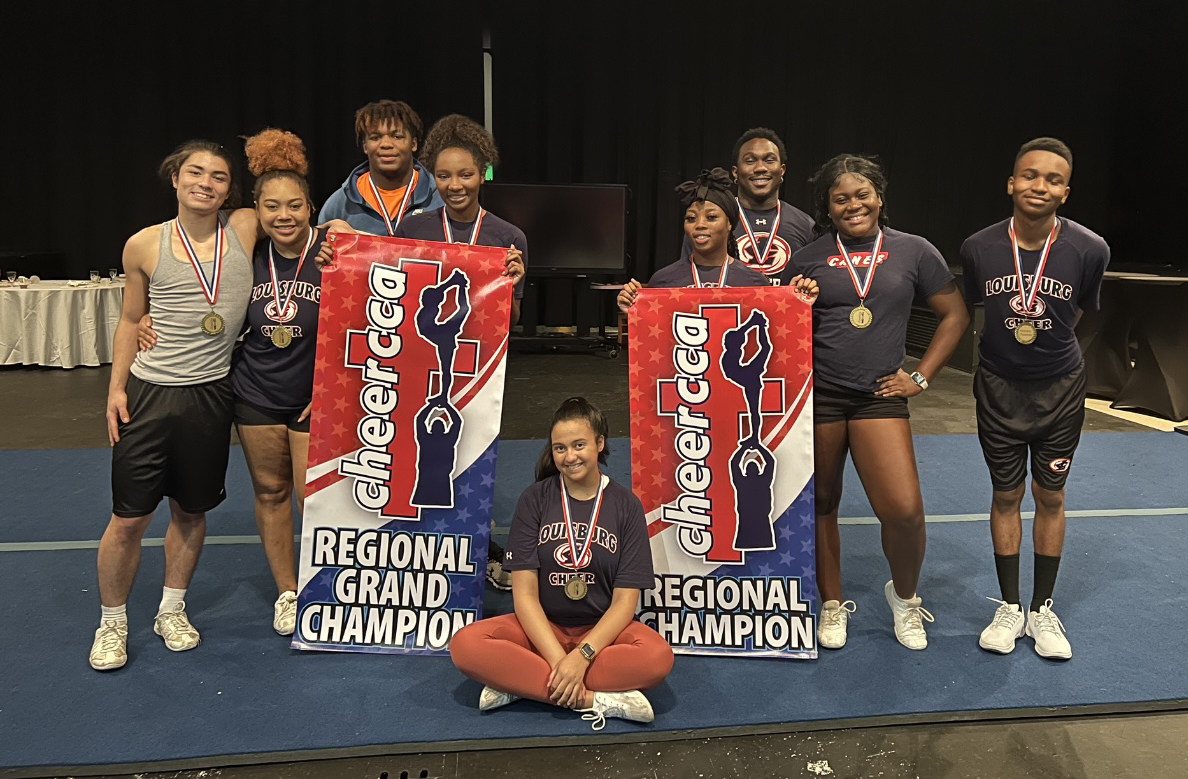 Congratulations to the Louisburg College Cheer Team for receiving two bids to the Christian Cheerleaders of America (CCA) 2023 Christian Cheer Nationals and Collegiate Championship.
The first of two bids were received during the CCA Carolina Regional held at Wake Christian Academy on November 12, 2022. At this event, the Team was awarded the College Game Time Championship and Regional College Jump and Tumble Championship.
"The Cheer Team has been working really hard since preseason camp in mid-August," said Erin Bell, Head Cheerleading Coach. "We may have a small group, but they are mighty."
A second bid came after the Team was awarded the College Game Time Division and College Grand Championship during a virtual CCA competition in late November.
Nationals will take place March 3-5, 2023 in Fayetteville, NC. The Louisburg College Cheer Team is scheduled to perform Saturday morning, March 4, 2023.
Recruiting is currently underway for next year's squad, individuals interested in joining the team should contact ebell@louisburg.edu.