NC Theatre Legend to Keynote Louisburg College Convocation
AUGUST 28, 2018, 11 A.M., SEBY B. JONES PERFORMING ARTS CENTER (JPAC)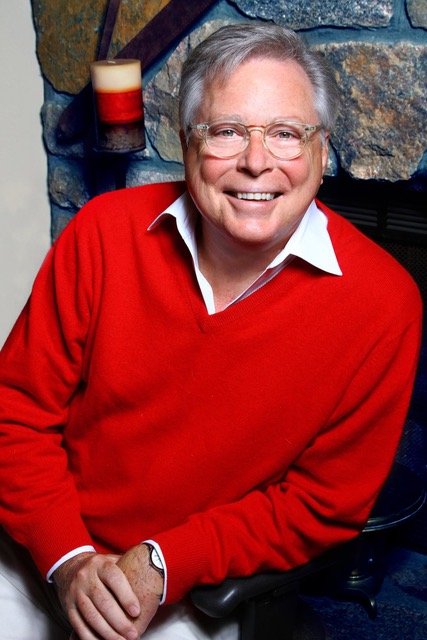 LOUISBURG, NC - The keynote speaker for Louisburg College's Aug. 28 convocation ceremony is North Carolina acting and theatre legend Ira David Wood III, whose list of accomplishments should serve as inspiration for students and supporters as they commence the 2018-19 academic year.
Wood is a native North Carolinian who grew up in rural Halifax County. Developing his passion for theatre in high school, Wood was a member of the 1965 inaugural class of the North Carolina School of the Arts. He chose to stay in North Carolina after graduation in order to build a career in theatre. He has successfully accomplished this goal over the past 50 years.

Though his extensive list of acclaimed theatre roles is unrivaled in North Carolina, Wood is probably best known for his annual portrayal of the miserly Ebenezer Scrooge in his musical and comedic adaptation of Charles Dickens' classic A Christmas Carol, which celebrated its 43rd year of consecutive production this past December. The production has three international tours to its credit and has played to more than one million people. It is critically acclaimed as one of the most successful shows in North Carolina theatre history. He's currently the director of The Lost Colony, the longest-running outdoor drama in America, which is performed each summer in Manteo on North Carolina's Roanoke Island. The production includes more than 100 actors, dancers, singers and technicians.
"We're extremely excited and proud to host David on the campus of Louisburg College where he has graciously agreed to share his story and wealth of experience with our student body and college supporters during convocation," said Dr. Gary Brown, President of Louisburg College. "We sincerely appreciate David taking time from his busy schedule to help our students learn and realize that anything is possible in this life when we focus and act on our career goals."
In addition to his beloved role as Scrooge, Wood wrote and directed the Opening Ceremonies for the Summer U.S. Olympic Festival in 1987, which was the largest single athletic event ever held in North Carolina. He directed the premiere production of the outdoor drama First For Freedom, and two of his original plays (Eros & Illinois and Requiem For a King) had extended runs off-Broadway. His script, Requiem For a King, was optioned by Motown Productions. His stage works continue to be produced throughout the United States.
Consistently voted Best Local Actor over decades of public opinion polls, Wood accumulated impressive film and television credits, appearing on screen with stars, such as Christopher Walken, Natalie Wood, Neil Patrick Harris, Cliff Robertson, Matthew Modine, James Earl Jones, Burt Reynolds, and Louise Fletcher.
A partial list of his honors include: The North Carolina Award in Fine Arts, The Order of the Long Leaf Pine, The Halifax Resolves Award, The Morrison Award, Distinguished Alumni Award from the University of The NC School of the Arts, Distinguished Eagle Scout Award, & the Builder of Bridges Award from the Babcock Center Foundation. He has been presented three keys to The City of Raleigh and honorary citizenship awards from Columbia, SC and Compiegne, France.
He is the proud father of three: Evan Rachel Wood, Ira David Wood IV, and Thomas Miller Wood. He and his wife Ashley remain proud to call North Carolina home.