Louisburg College Calls a New President
November 6, 2017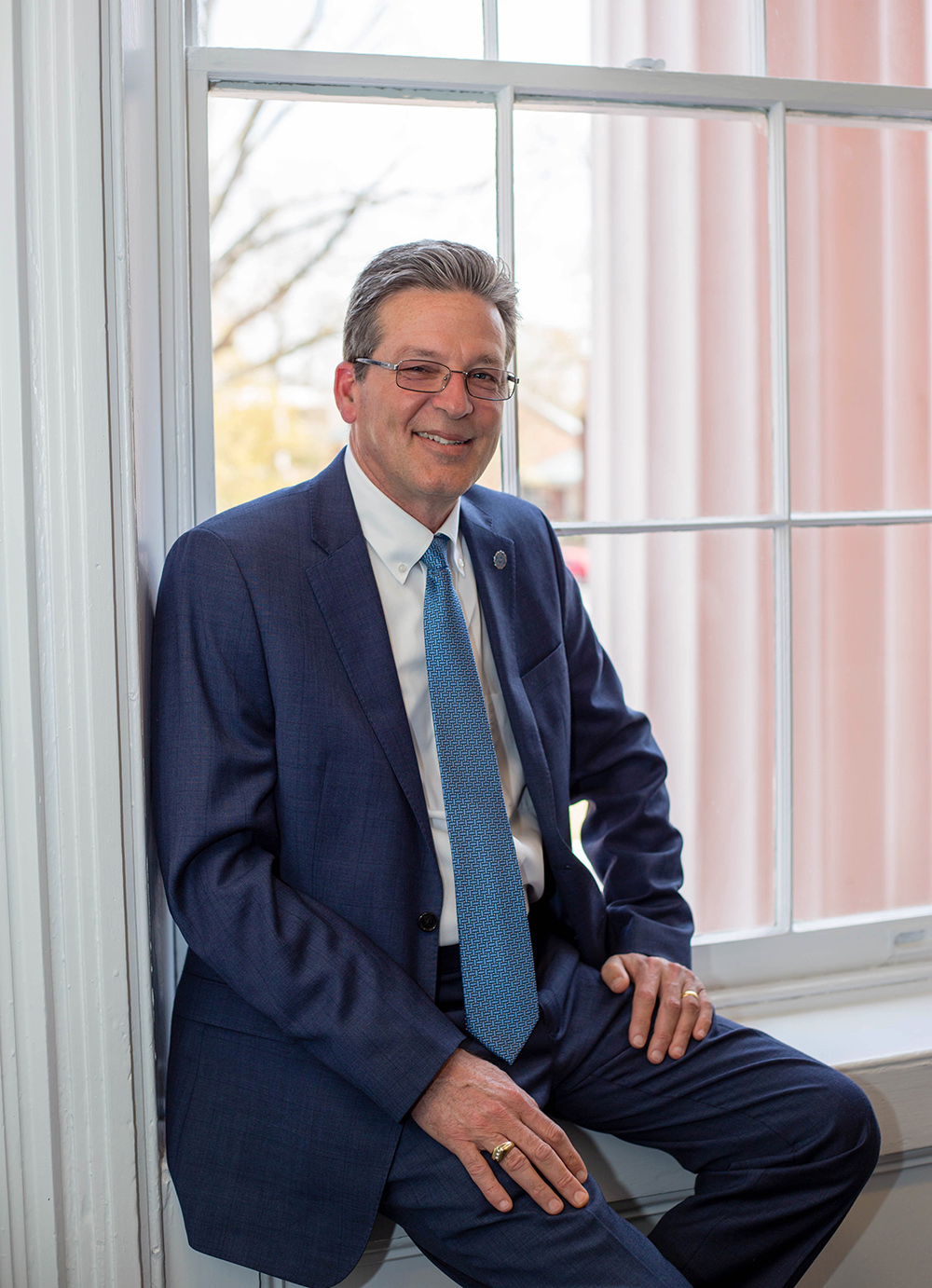 Louisburg College announced on Monday, November 6, 2017 that Dr. Gary M. Brown has been named the 28th president in the institution's 230-year history.
Dr. Gary M. Brown, an accomplished dean, academic administrator and community leader, comes to Louisburg College with more than three decades of experience in higher education administration. For many years, Brown led Mercyhurst North East, a private two-year residential campus in North East, Pennsylvania, through a period of substantial growth.
"The Board of Trustees is pleased to announce Dr. Gary M. Brown as our next President," said Franklin Roberts, Chair of the Board of Trustees. "We believe that his combination of leadership and administrative experience in the private, two-year residential higher educational setting is going to benefit Louisburg College greatly as we plan for a new and exciting chapter of the College's storied history."
"Joining an institution with a 230-year history is both humbling and an incredible honor," said Brown. "Helping to shape the future direction of the College, working with a dedicated team of faculty, administrators and a passionate, committed Board will be exciting. Improving students' lives and making a difference is the reward."
The Louisburg College Board of Trustees selected Brown on October 30, 2017 upon the recommendation of the Presidential Search Committee. The Presidential Search Committee conducted the search over a seven month period and members included current and former trustees, alumni, faculty, staff, community leaders and the president of the Student Government Association.
Brown began his academic work at The College of Saint Rose in Albany, New York, where he earned a Bachelor of Arts in Biology. He then went on to earn a Master of Science in College Student Personnel and a Doctor of Philosophy in Educational Administration and Higher Education from Southern Illinois University in Carbondale, Illinois.
Understanding the Two-Year Experience
Brown's experience as an educator and administrator is similar to the unique mission of Louisburg College. For over fifteen years, he led a private two-year, residential campus at Mercyhurst North East as Executive Vice President and as Executive Dean.
During his tenure, Brown oversaw the growth of Mercyhurst North East from an enrollment of 148 students to 1,100 students in 2011. He helped the campus expand with the addition of new residence halls, a new academic complex with a library, new science labs and three new athletic fields. Brown was instrumental in raising $2 million to support the first endowment for the Mercyhurst North East campus.
"Having spent nearly two decades leading a two-year campus, especially one focused on opportunity, student support and student success, I believe I am well prepared to serve this historic institution," said Brown. "I believe strongly in the value of a two-year, supportive, opportunity-driven educational institution committed to nurturing young men and women both inside and outside the classroom."
Students Come First
At Mercyhurst North East, Brown created a reputation of being a student-centered, supportive campus that went out of its way to help students become successful. "Our philosophy was always students come first," stated Brown. "There is nothing more rewarding than shaking hands and handing out diplomas at graduation.
Brown began his administrative career at Southern Illinois University as a Housing Program Coordinator and in 1991 was called to Mercyhurst College to serve as the Assistant Dean of Students before becoming the Associate Dean of Students.
"As an educator with my roots in student life," said Brown. "I value all divisions of the College and know each part must work together to create a successful experience for the students. I am excited about the opportunity to help students enhance their lives while preparing for their transition and then becoming contributing members of their communities."
Throughout his career, Brown has been an active member of the community. His leadership roles included serving as a director on boards for the chamber of commerce, local banks, a hospital, service organizations and charitable organizations.
"Laurie and I look forward to the next chapter in our lives as we join the Louisburg College community and would like to thank everyone for the wonderful welcome and kindness we were shown during our visit," said Brown. "We are excited about starting 2018 in our new home and becoming part of your, now our, family."
Brown will begin his post on January 2, 2018, and will be joined by his wife, Laurie, of 33 years. Together they have two daughters, Rachel (29), and Christina (26) and a golden retriever. Brown is an avid golfer.