Ranked Pre-Season #11, 'Canes Softball Plans for Big 2023 Season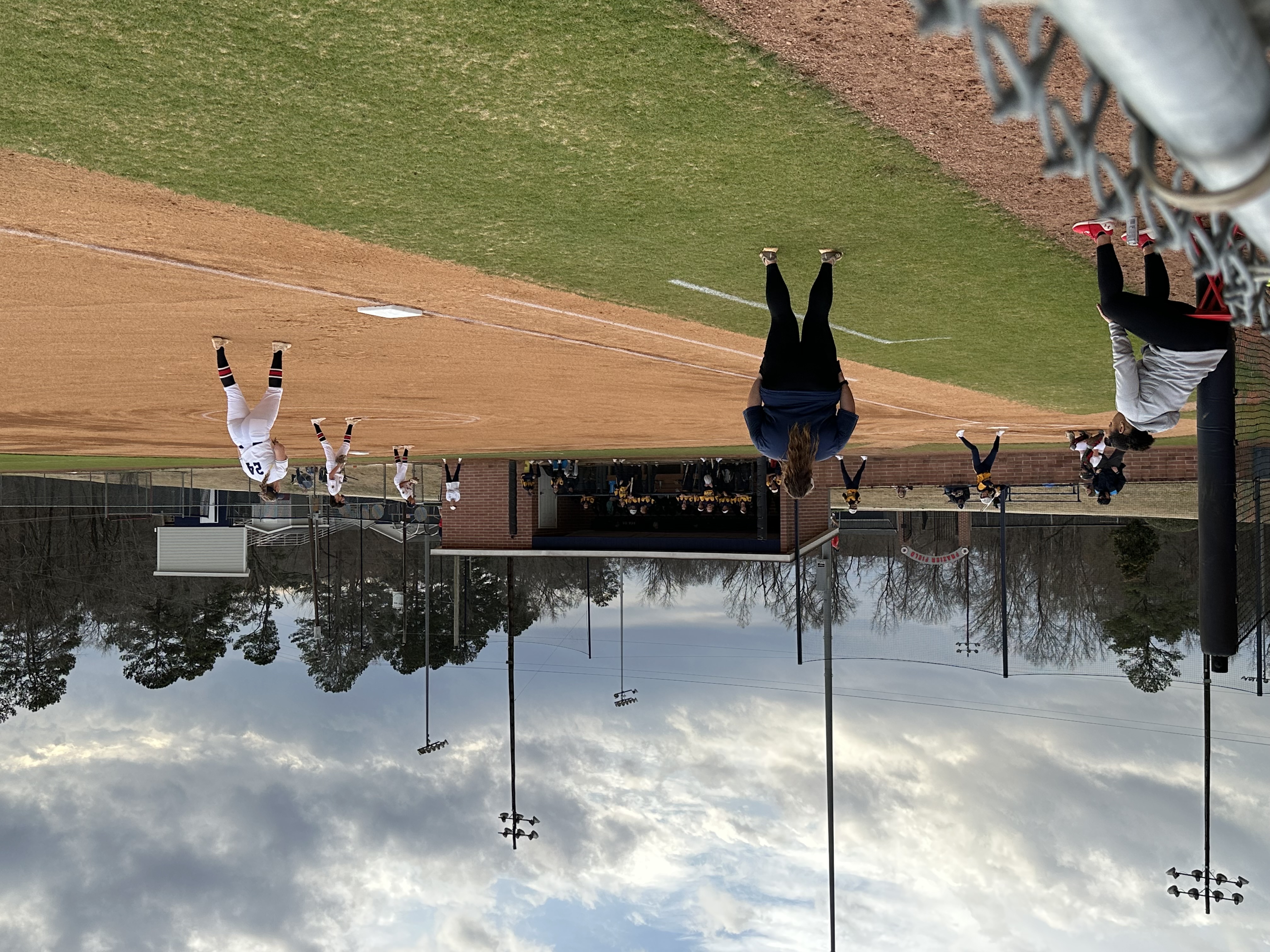 The Louisburg College Softball team is excited for their 2023 spring season to begin. Ranked pre-season #11 nationally with one remaining '22 All-American player and the 2022 Regional and District Championships under their belts, the 'Canes are a force with which to be reckoned.
With six of the team's All-Americans from last season gone and a multitude of freshman players joining the team, Coach Eric Lee's team is relatively young. However, this fact doesn't dampen the coach's faith in his team.
"I feel confident with what we've got," Coach Lee said. "We'll probably start about eight freshmen out of the nine positions on the field."
Lee's confidence comes from the training done by his team, not only by his coaching staff but by the team members themselves. Brianna Tucker, a sophomore and a two-time All-American player, acts as a mentor for the newer players. With 130 runs and 46 home runs under her belt, Bri knows what it takes to win.
"Bri has really stabilized us this semester - coming back the way she did," Lee said. "Just her showing [the younger player] 'this is how you go about your business.' She doesn't have to say a thing, she goes and handles her business."
In 2022, the Canes brought home the Region X and South Atlantic District titles. This made the third season the softball team has done so with no losses against a Region X team since 2019. Lee describes winning these championships as a sort of expectation that the team has put on themselves.
"They've really taken on this ownership of 'we are the best in the region, we are the best in the district,' and they are going to show you every year. So, it's just a really cool standard that they have set for themselves."
'Canes softball is ranked #11 pre-season among NJCAA DII teams. With the season starting in less than a week, Lee and the team are super excited to be out on the field.
"The girls are super excited. The brand we've embraced is 'we're going to elevate and celebrate,'" Lee said. "If you're going to come and watch us play, you're going to see a lot of home runs, you're going to see the ball fly. And that's what's exciting."
The 'Canes' opened the season Thursday, February 9, 2023, versus Florence-Darlington Technical College, splitting the doubleheader with a 7-0 win in game one and a 5-3 loss in game two.