Louisburg College Softball Reaches Highest Ranking in Program History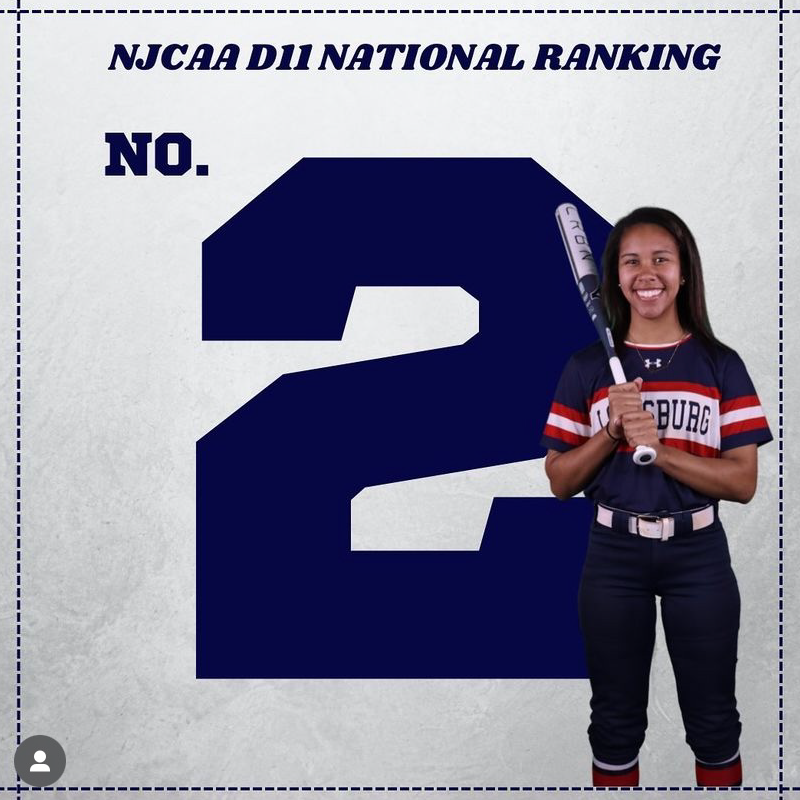 'Canes Softball has reached a new - and historic - high in the NJCAA Rankings!
The team is ranked second in the nation for Division II softball during the week of April 17th. This achievement is the highest ranking in Louisburg College Softball program history!

Louisburg College Softball currently holds a 44-game win streak. During the game on April 18, the team hit their 150th homerun of the season with a hit from Darrah Nickens! Kayley Oliver hit her first Grand Slam of the season at Tuesday's game!
The softball team also has four players holding spots in the NJCAA DII National Homerun leaderboard: Brianna Tucker is number 1 with 35, Kennedy Byrd is number 2 with 27, Edi Austin is 5th with 24, and Taylor McQueen is 8th with 21.
Congratulations to the team and Roll 'Canes!