Student Spotlight: Ruben Alvarado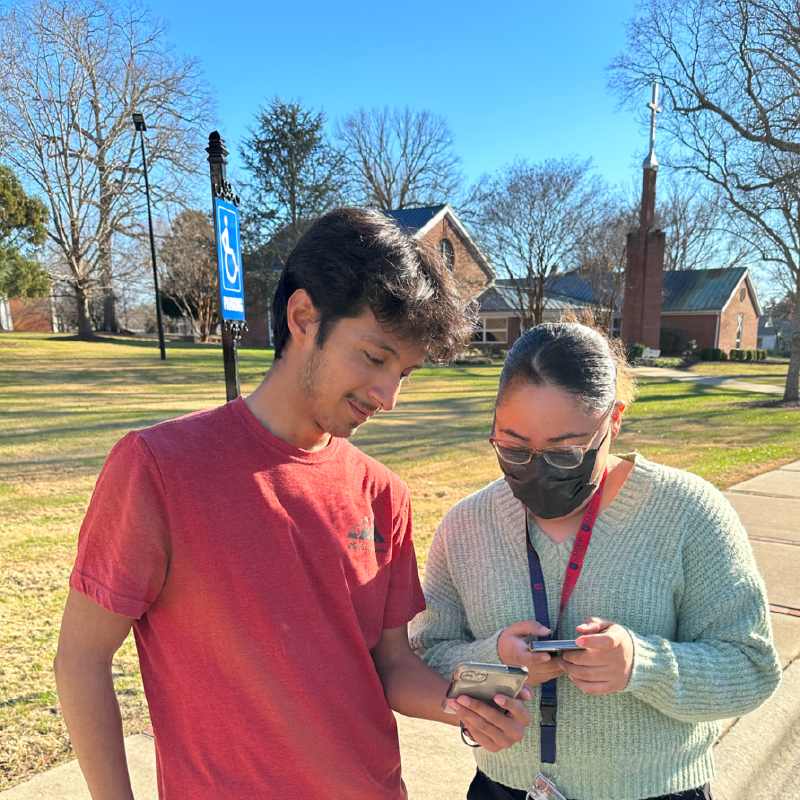 Ruben Alvarado is a first-year student at Louisburg College who plans to study Business and Agriculture.
Born in Dunn, NC, and raised in Elizabethtown, Alvarado is the middle child of five. He moved around the country, with his parents, between the ages of five and seven but currently lives in East Bladen County - where he graduated high school.
From a young age, Alvarado has always enjoyed friendly competition amongst friends, especially gaming. By chance, he met former Esports coach B.J. Fink who encouraged him to consider attending Louisburg College.
Alvarado, who, at the time, was still in high school, was weighing his options of where to go with one older sibling attending community college and another at The University of North Carolina at Pembroke.
Unbeknownst to him, he was still on the radar of current Esports coach Seth Reeves. Still, he was on the fence about joining, even with a scholarship and work-study position being pitched.
"I didn't really have any other offers that I liked, so I decided to join the Esports team here," Alvarado said.
While gaming is fun, his work-study responsibilities include recruiting other Esports team members and helping take photos for Louisburg Athletics' media days.
Alvarado is known for being very social, whether it's with the Esports club or around campus. This, according to him, is one of the best parts about being at Louisburg College.
"My favorite thing about being here is meeting new faces and being able to network with others on campus," Alvarado said. "Seth does a great job teaching me new things and introducing me to new people."
After graduating from Louisburg College, Alvarado hopes to attend N.C. State to receive a Bachelor's and Masters in Business and Agriculture or a Bachelor's in Horticulture and Animal Sciences.