Louisburg College Alumni, LA Rams' Murchison, Makes Surprise Visit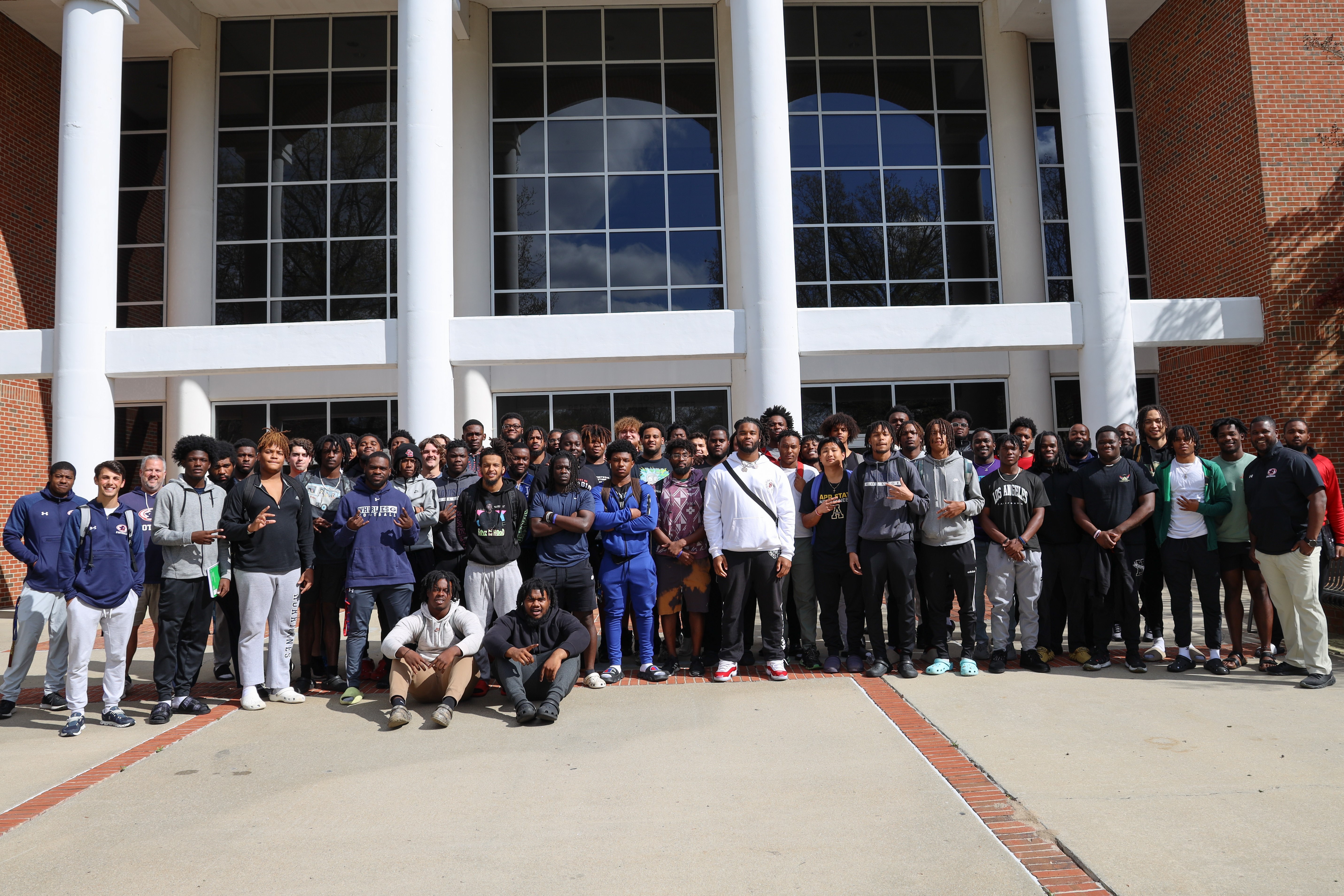 Louisburg College received a special visit from a recent alumnus. Larrell Murchison graduated from Louisburg College in 2017 before transferring to North Carolina State University. He now plays in the NFL with the LA Rams.

Murchison made a surprise visit to campus to speak with 'Canes football about how Louisburg College helped him in his academic and athletic career. The team asked Murchison questions about his time at Louisburg, what it feels like to play in the NFL, and more.


Murchison also spoke with the 'Canes softball team and even hit a few pitches tossed by Coach Haleigh Joyner. The teams also received autographs from Murchison on their gloves and bats.

Murchison also received gifts from both teams, including a Louisburg College football jersey and a Roll Canes softball t-shirt and hoodie.

Thank you for dropping in Murchison!

*More photos from Murchison's visit can be found on our Instagram and Facebook.