Student Spotlight: Larissa Turner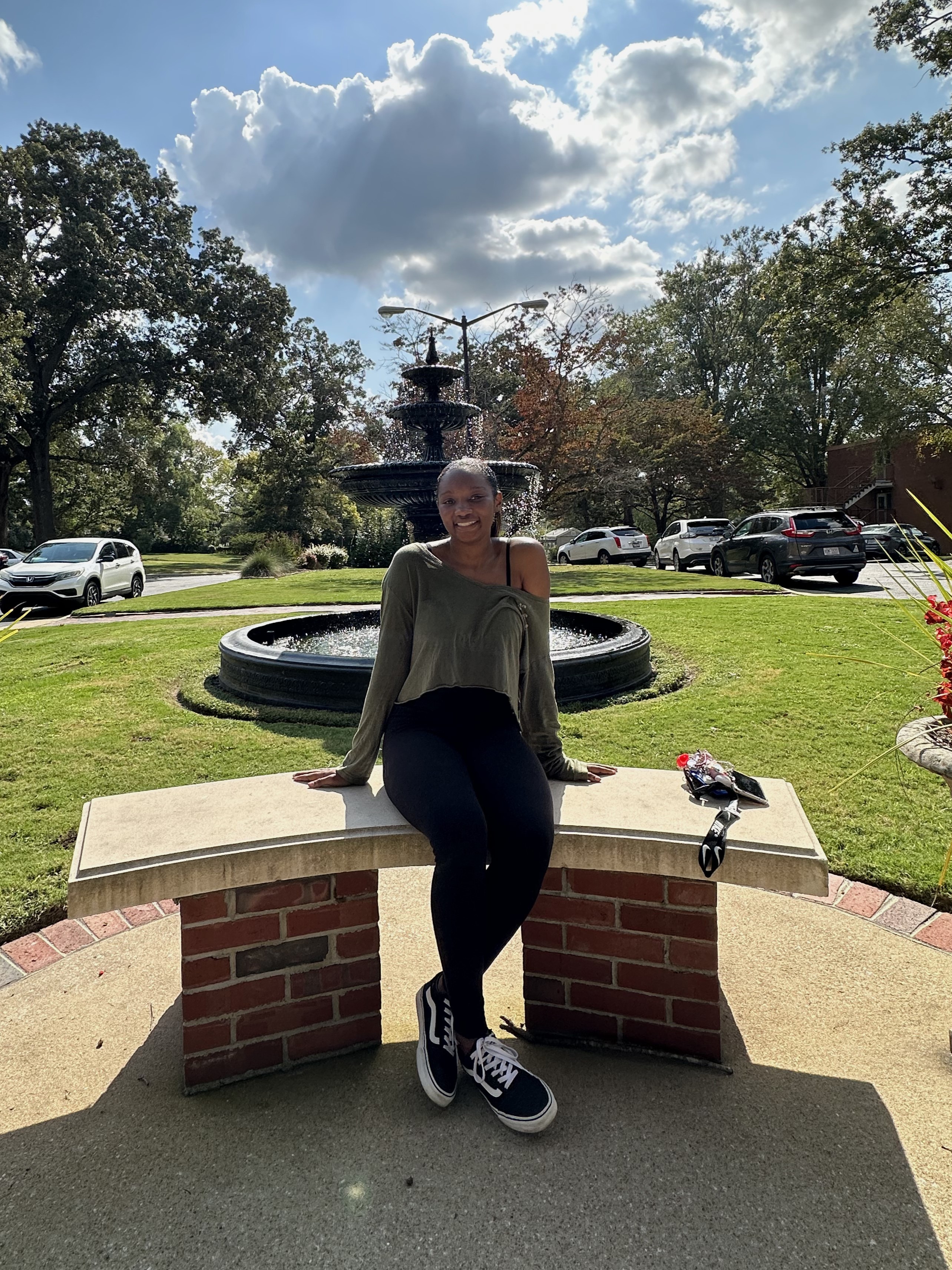 Larissa Turner is a Sophomore at Louisburg College studying Business.
Originally from Raleigh, North Carolina, Turner is a returning member of the CCA National Champion Louisburg College Cheerleading team and Whitehead Leadership Program. She enjoys baking, crafting, and rollerskating. Her favorite class at Louisburg is theater appreciation.
"My favorite thing to bake are brownies," Turner said. "I put something different in them every time."
Turner found out about Louisburg College through cheerleading. Turner, who originally planned elsewhere for the first two years of her college experience, was interested in Louisburg College after being contacted by the former coach.
"I wanted to ease myself into college, to see if this was something for me or not," Turner said. "I was really interested in it (cheer at Louisburg). And it ended up being a really good choice."
Turner's Cheer career ran through middle and high school, but she wasn't quite sure if it could follow her to college. According to Turner, being able to cheer at Louisburg was an amazing opportunity that was super fun and made better by Coach Erin Bell's welcoming and nice energy.
The 2022-23 Cheer team competed in and won multiple tournaments and competitions. Their biggest awards came when they won the 2022-23 Christian Cheerleaders of America (CCA) National Championship.
Turner was a first-year on this winning team.
"I was nervous, but I felt very prepared. We're a really good team and we were pretty strong going into it," Turner said. "I was really excited. Then, after winning, it was super nice because we'd worked really hard."
With more members joining the Cheer team for the 2023-24 season, and more routines being practiced, Turner is looking forward to competing and cheering again.
"I hope we do the same thing this year. Being a new team with a lot of new people, we all work really hard. And there's a lot of fun, too - it's like having a bunch of brothers and sisters in one room."
On top of having a National Championship under her belt, Turner also receives the honor of being a Whitehead Scholar. Whitehead Scholars are a part of the Whitehead Leadership Program - a program that provides young women with resources and activities to help them achieve their goals and become the leaders of tomorrow.
"It's a pretty big deal, and it's really nice [to be a part of it]," Turner said. "It helps me see a different side of learning leadership things and other kinds of developments for myself."
Turner believes that being a Whitehead Scholar is allowing her to figure out what her plans are after Louisburg College and in her future. The program, run at the College by its Chaplain Reverend Amanda Bunce, gives her a different kind of support system from the other young women in the program.
"It's really nice to have people who are kind of going through the same things and can talk about it with you."
Turner also talks about the academic side of attending Louisburg College. As a student, she said she enjoys the challenge that comes with being a college student.
"I was a little scared going into the [collegiate] academic side right after high school. It's a little intimidating," Turner said. "But I like the challenge. I like the chance it gives me to think outside the box and do things I haven't done before and learn things I didn't in high school."
Turner believes that Louisburg College, as a residential two-year school, was a good bridge for her between high school and a four-year institution.
"It helped a lot that [Louisburg]'s very small and very close-knit and everybody's close together. So, it's like a family support system that you have here," Turner said. "I feel like I have a lot of people around me who's willing to help me and just be beside me in case I need anything."
Turner's advice for incoming students is to not be afraid to ask for help. She said it's okay to be confused and not know what's going on because no one is alone.