Louisburg College and Hinton Family Host "A Family Affair" Art Exhibit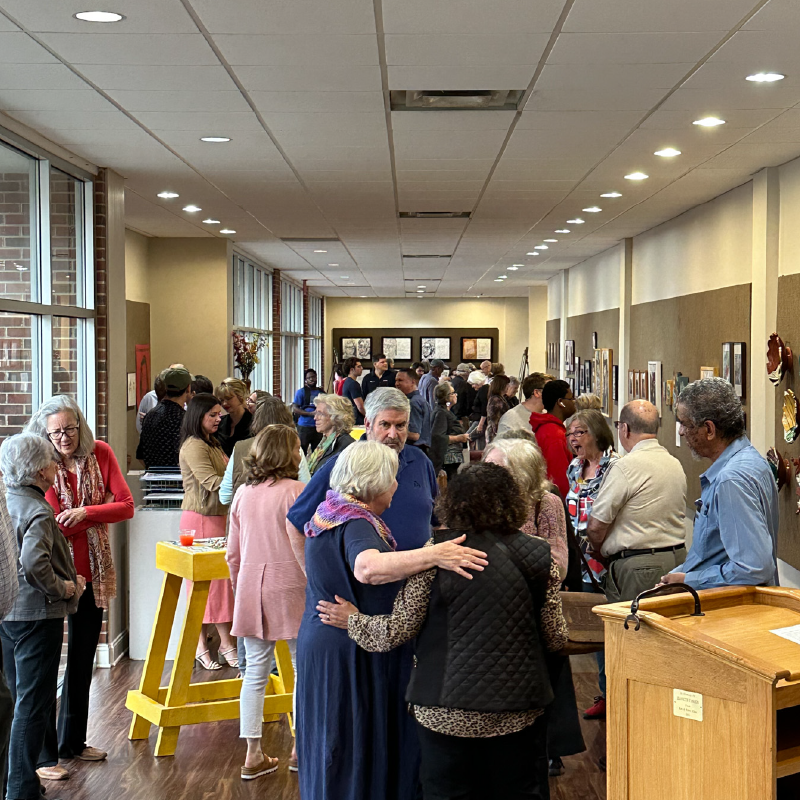 On March 23, Professor Will Hinton and family members Pat, Camilla, and Zoe hosted the opening night of their art exhibit titled "A Family Affair: Drawings, Paintings, and Ceramics."

The exhibit, which is located in the Edith C. Lumpkin Community Gallery in the JPAC, features a multitude of art pieces from each family member spanning multiple years.
Will Hinton has been a professor at Louisburg College since 1983, teaching visual arts and art history. His wife Pat Hinton also served the College as a library for 21 years before her retirement. She is also an artist with a paint studio in Louisburg. Their two daughters, Camilla and Zoe, are also artists, although they work in careers outside of the field.
The family's exhibit includes art created by each member with subject ranging from portraits of one another and other people, landscapes, and abstractions.
The exhibit with be available to view until April, 28, 2023.