Student Spotlight: Dessa Houston
Dessa Houston is a sophomore studying for her Associate of Business here at Louisburg College.
Originally from Beulaville, North Carolina, Houston plays softball here at the College. However, when she's not playing ball, she loves reading and working on her family's farm.
"It's always been a peace of mind kind of thing for me," Houston said. "I swear 90 percent of my childhood has been on the farm working with my family, so it's definitely a special place for me."
Houston's family has roots here in Louisburg College, which is how she found out about the school. Houston's father played baseball here at the college, as did his mentor and even Houston's mentor.
"My mentor is actually in the Hall of Fame," Houston said. "So I've known about Louisburg for a long time and got lucky and ended up getting offered to play here."
With a rich history with the college and a great high school softball career, Houston was happy to receive an offer from Louisburg College - which was her first choice.
"It was really cool for me to have that kind of opportunity to follow my dad's footsteps," Houston said. "And Louisburg was my first choice. It really was a great option for me. I can kind of get all of those business prereqs out of the way. And on top of that, I get the opportunity to continue playing the game that I love. It was a win-win."
As a student-athlete, Houston says she loves being able to play with her team and play the sport she loves. She also finds that knowing her coach will hold her accountable and that the team will have her back is comforting.
"I have teammates that, if I get into a problem, and I really need someone to lean on, they'd be there."
Last season, Louisburg College softball won the Regional Championship and found themselves ranked pre-season number 11 for 22-23 - they are now ranked number 5. Houston, when asked what the experience was like to win the championship and to find herself on a team that boasts such accomplishments, describes the feeling as insane.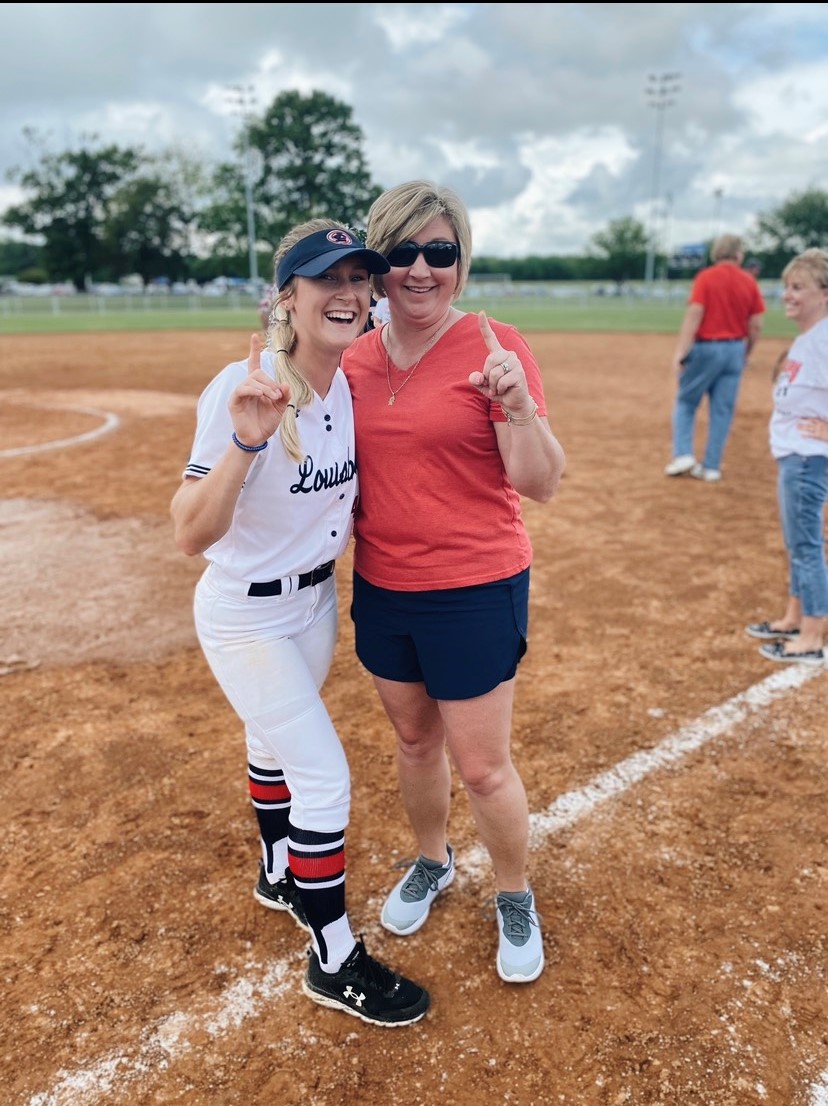 "When I came in, I knew that I was walking into an extremely good program," Houston said. "We're still just that good, if not better, and we'll continue to push forward."
Aside from softball here, Houston loves the small community that Louisburg College and even the town of Louisburg itself bring to the table. She also loves the small class sizes here and the way professors treat students like more than a number.
"I came from a small town where everybody knew everybody and Louisburg reminds me a lot of that," Houston said. "I know that I have more than enough people I can run to on this campus if I need help. Professors know who I am personally, the staff knows who I am personally, I can't walk to class without seeing at least two people that I know… and that just makes it more homey to me."
Houston's advice for prospective students is to know that, at Louisburg, you will have people to back and support you no matter what.
"You have an infinite amount of people that will back you at any given moment," Houston said.
Houston will attend North Carolina State University to study Agricultural Business Management with a minor in Marketing after graduating this spring.