Louisburg College Football Head Coach Reads to Preschool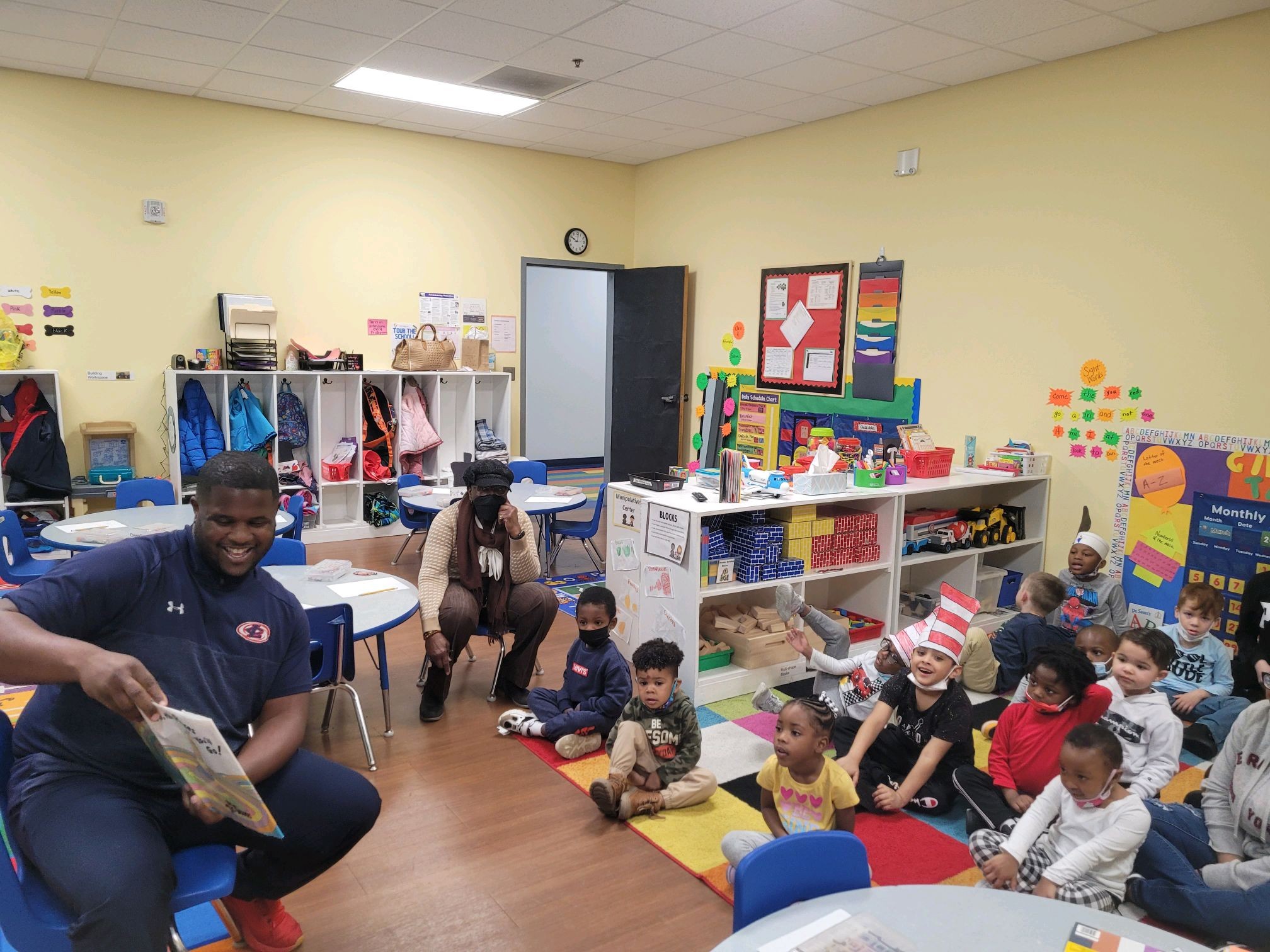 On March 2, 2023, Louisburg College Football's head coach Quinderra Spellman visited The Impact Academy Preschool in Rocky Mount, NC, to read to students.
The preschool, which works alongside the World Tabernacle Church, hosted the book reading for Dr. Seuss' birthday as a part of a series of community book reading sessions. Coach Spellman read "Oh, The Places You'll Go!" to the Pre-K class.
"The kids were super excited! " Coach Spellman said.
Coach Spellman believes in serving the community through outreach programs and volunteer work. As well as reading to the youth, Coach Spellman and the Louisburg College Football team plans to attend the Boys & Girls Club as well as nursing homes in the future.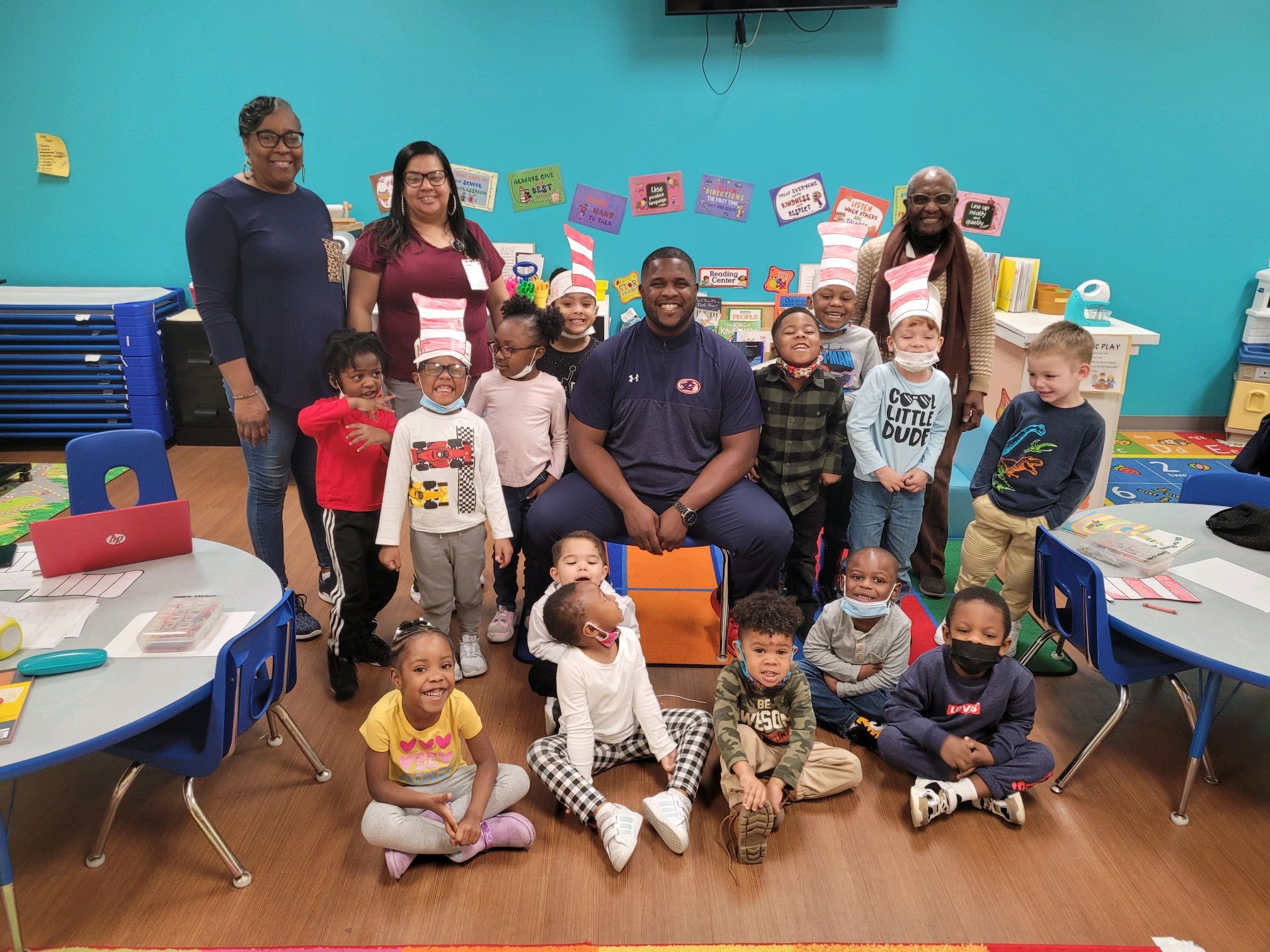 "Bridging the gap between the first generation (the elderly) and the next generation (the youth) is extremely important to me," Coach Spellman said. "Our team has served at the Boys & Girls Club this past year, and we plan to go back soon. Community Involvement is essential to helping our players in their personal development.
Along with reading the class, Coach Spellman also gifted students Cat 5 (Louisburg College's mascot) dolls.
A video of Coach Spellman reading at The Impact Academy is available on the school's Facebook page.