Little Library Available in Benson Chapel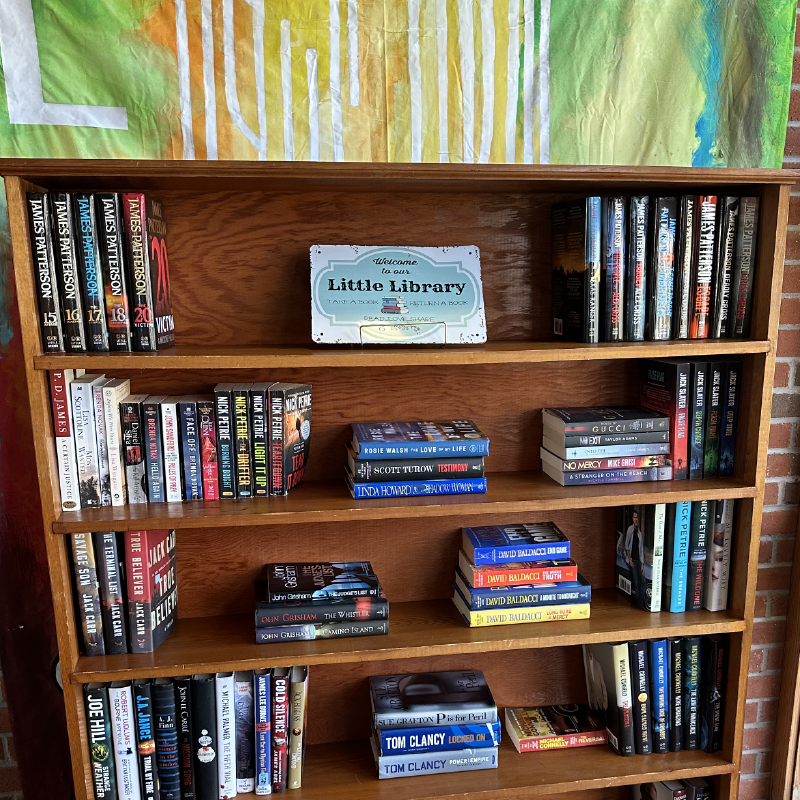 Benson's Chapel has a new addition for students, faculty, and staff to enjoy. Mrs. Laurie Brown and Chaplain Amanda Bunce have worked to create a "Little Library" inside Benson Chapel. This mini library, which hosts a plethora of books donated by Mrs. Brown, is a place where Louisburg College's community can read and share novels, comics, or any book they'd like.
Mrs. Brown was inspired to open this library by her and Dr. Brown's love of reading and their ever-growing home library. She believes it is a great way to share that love of reading with the students and staff.
"Books should be read, not sitting in a box," Mrs. Brown said.
The shelves in the little library are "take one, give one" and allow books to be taken or donated whenever. There are also tables and chairs for people who wish to sit in the Chapel and read. Many of the books available are fictional mystery novels, but anyone is welcome to donate any genre or book type.
Stop by today for more information or to pick out a book!