Student Spotlight: Caysey Colant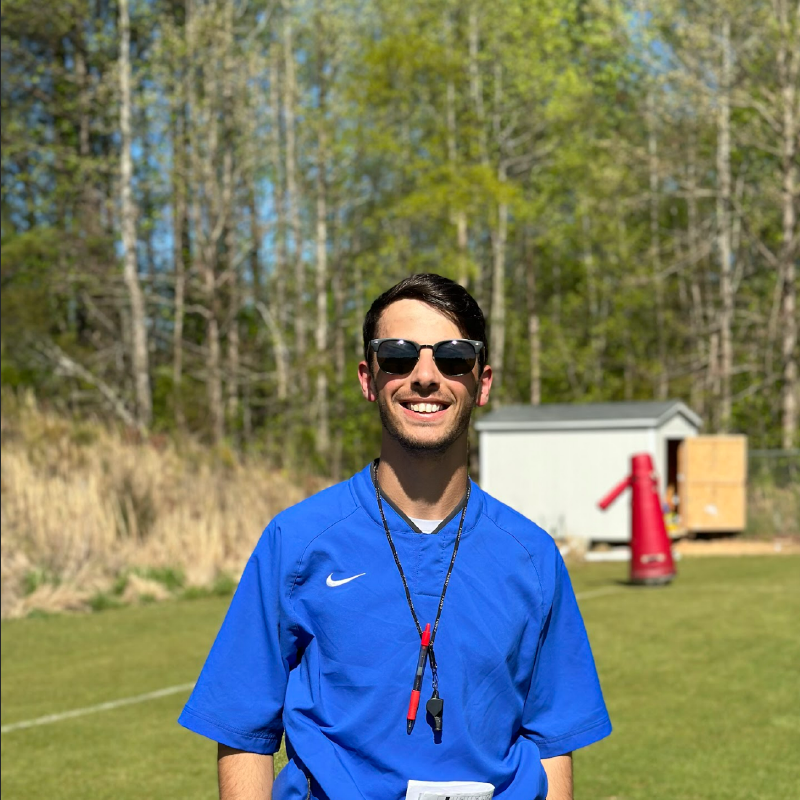 Caysey Colant is a Sophomore from Fuquay-Varina, NC, who is earning his Associate's in General College.
Colant, while working on his Associate's, is a student coach for the 'Canes Football team. He is Louisburg College's quarterback coach and he also helps out with football operations.
Colant wasn't always a coach, though - he actually entered Louisburg College as a Track and Field runner. He had started running Track his sophomore year of high school, and wanted to continue it into his college career.
"Coach Lee was my P.E. teacher in middle school, and I found out that he was going to be coaching softball here and I needed to find a place to run track at," Colant said. "And I ended up doing track and field here."
Colant, however, only ran track at Louisburg College for a year before deciding to transfer over to coaching. It's something that Colant has always had a passion for, and he wishes to continue coaching here even after graduation. He truly enjoys coaching here, and loves working with his other coaching staff and the team.
"I don't want to be biased, but I think we're one of the best staffs," Colant said. "I mean, we have a different connection. No 20-year-old has the opportunity that I do, but I was able to get it because Coach Q believed in me."
Coach Quinderra Spellman is the head coach of Louisburg College Football. He believes in Colant and see the hard work that the young coach is bringing to the table.
Being a student coach makes the connection between Colant and the team stronger - with Colant being able to relate to the aspects of classes, exams, and student life.
"Being around our football team," Colant continued. "We have a great group of guys. All of our guys are unique in their own way. And it's definitely interesting going to class with them."
When it comes to classes at Louisburg College, Colant loves the small class feeling. Coming from a small school himself, Wake Christian Academy, Colant found the College was like a learning and social atmosphere that he was used to.
"I went to a small Christian private school, so I was always in a small school atmosphere," Colant said. "I learned better in small atmospheres, and when I learned that Louisburg was had 20 to 30 people in a class, it really opened my eyes to coming here."
Colant also loves the way Louisburg College helps students transition from high school to the college atmosphere - especially in class settings. He believes that, although the classes are smaller and more intimate, teachers still give students the independence needed.
"I think Louisburg has definitely prepared me to be able to do things on my own," Colant said. "I was able to kind of transition to more of that college feel where you don't have a teacher kind of breathing down your back. And I'm definitely excited to move the [online] school situation."
Colant's advice to prospective students is to not be afraid to visit and recognize the immense opportunities you have here.
"Just because it's a small school doesn't mean that you're not going to get that feeling of a big school atmosphere, or that you won't get any big exposure," Colant said. "Because you will."
Colant plans on studying at Liberty University through their online program for his Bachelor's in Sports Management while continuing to coach at Louisburg College.