Louisburg College Basketball & Cheer Host Sophomore Nights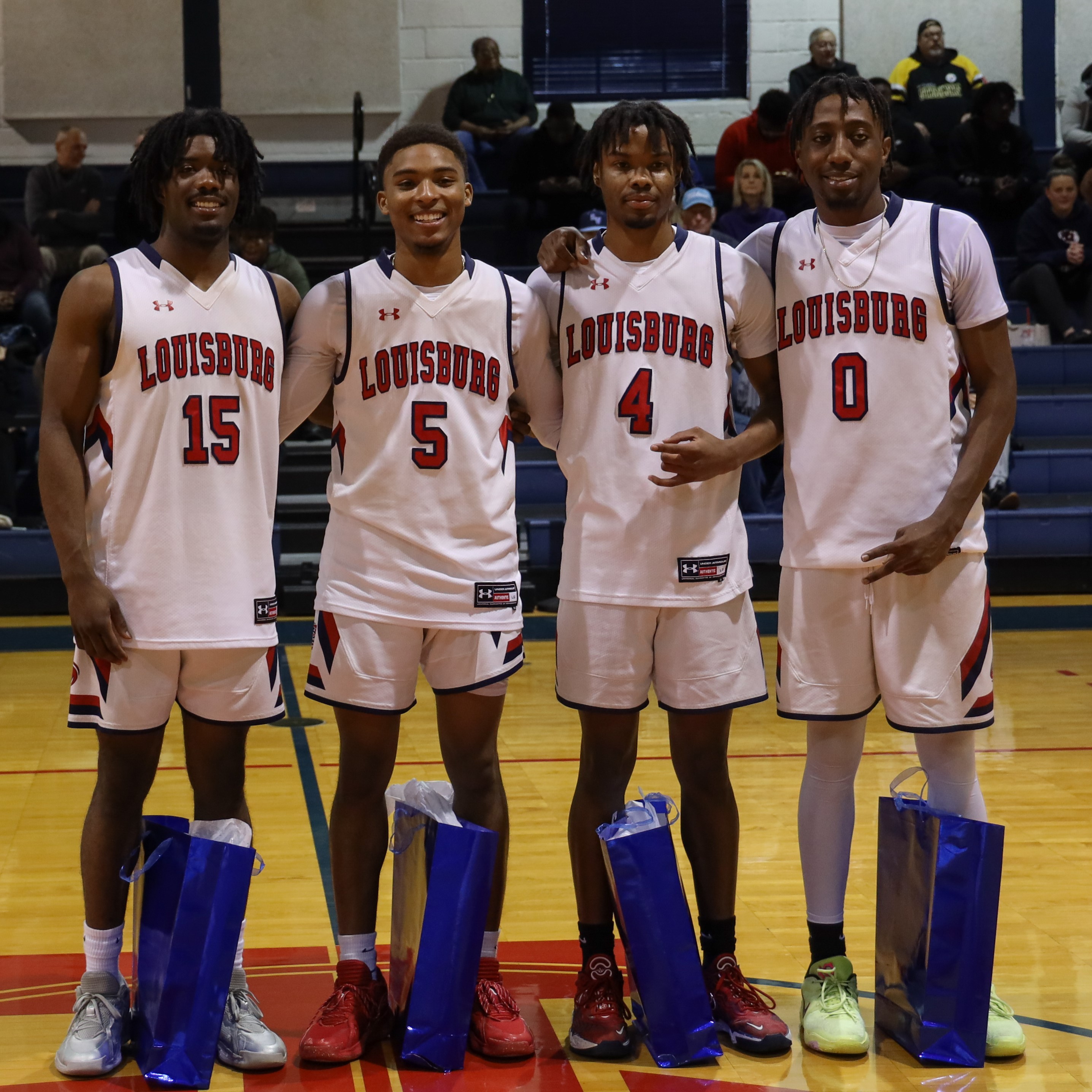 Saturday, February 25, and Monday, February 27, were Louisburg College's Men's and Women's Basketball final home games. Both teams hosted Wake Technical Community College.
Both games were extra special due to the celebration of the basketball teams and the cheer team's sophomores.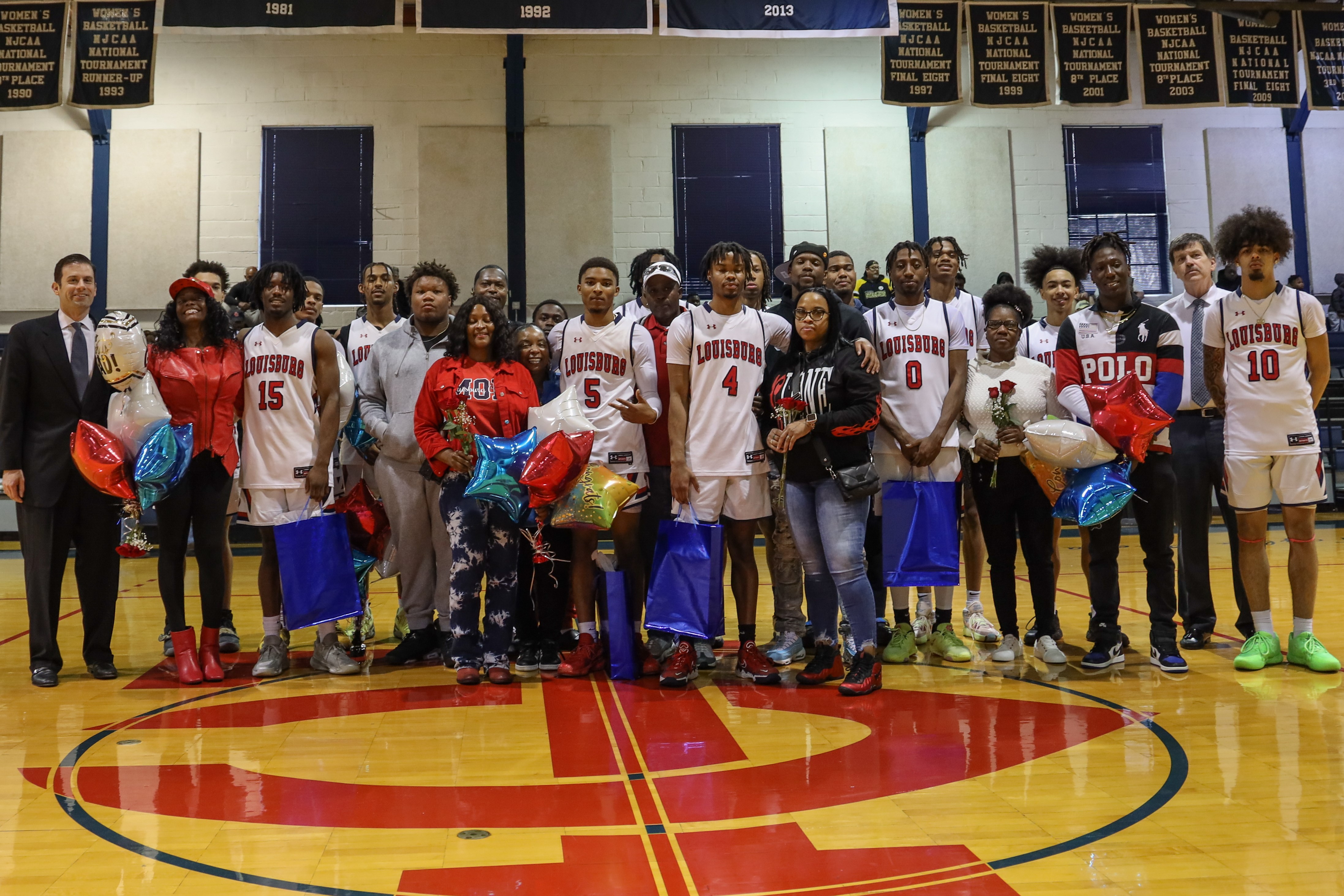 On Saturday, Louisburg College Mens Basketball, with Coach Bryan Bagwell and player families, honored the team's sophomores with a special presentation. These sophomores - Almando Cyrius, 0, Jamel Marbuary, 4, Omar Brown, 5, and Jimmy Forte, 15 - were presented with presents before the game.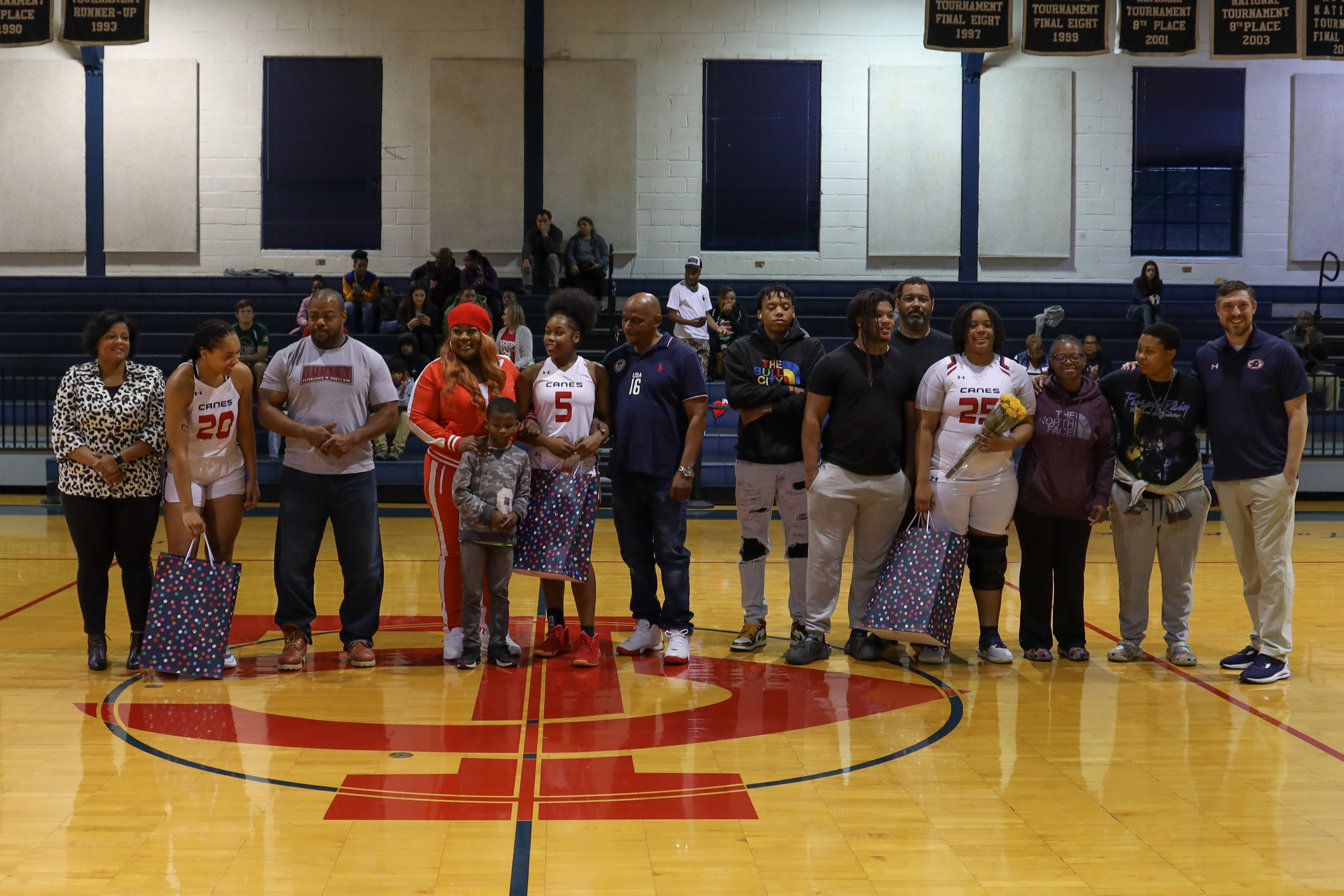 On Monday, the Lady 'Canes, alongside Coach Jason Rasnake and the team, celebrated Sophomore Night for their three sophomores - Mikirea Shippy, 5, Antonia Whorley, 20, and Miracle Cornell, 25.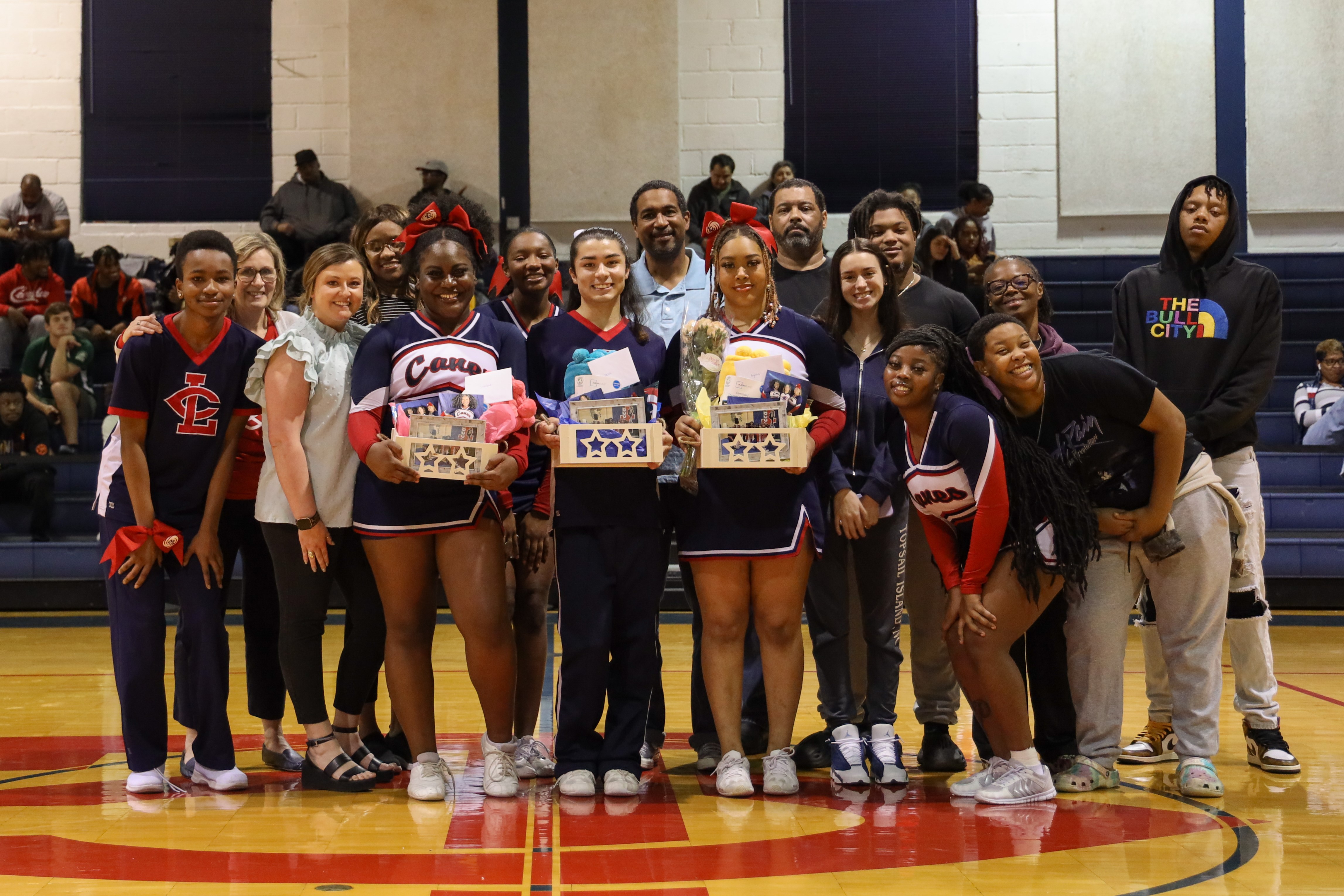 The Louisburg College Cheer Team and Coach Erin Bell also celebrated their sophomores - Ayesha Baker, Jacob Chacon-Martinez, and Summer Roberts. The sophomores were honored with gifts from their coaches.
More photos from the games below.