Annual Student Awards Day Held at JPAC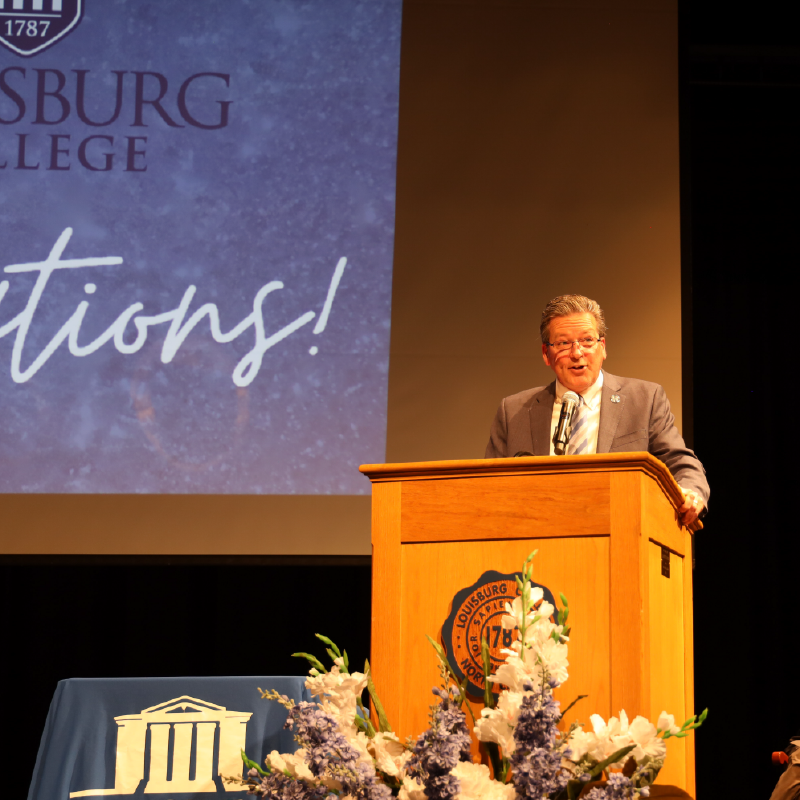 On April 25, 2023, Louisburg College held its annual Awards Day at the Jones Performing Arts Center.
Students who were nominated and selected by faculty and staff at the college were given awards. These awards included: Outstanding Student Ambassadors, the Alumni Appreciation Scholarship, Outstanding Student Athletes, the Malone Award, and more.
Students and staff came to celebrate all of the award winners. Chaplain Amanda Bunce started the ceremony with a scripture reading and prayer. Louisburg College President Dr. Gary Brown gave the closing remarks for the event.
Awarded students included:
Admissions, Dr. Christopher Withers
Outstanding Student Ambassadors - Jacob Chacon-Martinez and Caysey Colant
Alumni Association, Mrs. Alitha Palich
Alumni Appreciation Scholarship Award - Felicia Bunch
Athletics, Mr. Michael Holloman
Outstanding Student Athlete (Male) - Ty Lawrence (Football)
Outstanding Student Athlete (Female) - Kathryn Robinson (Women's Soccer)
Business Studies & Social Studies, Mr. Brian Sanders
Robert A. Butler Social and Behavioral Sciences Award - Joseph Coats
Humanities, Ms. Heather Harris & Mr. William Hinton
Malone Award - Carly Hannah
Dorothy H. Sampson Writing Award - Mara Cavazos
Art Award - Jacob Chacon-Martinez
Science, Biology & Mathematics, Dr. Owen S. Bunnell & Dr. Diane Cook
Dr. Owen S. Bunnell Award - Evan Suarez
Peter A. Carlton Award in Biology - Sofia Faatiliga
Felton R. Nease Award in Biology - Taylor McQueen
Grady K. Snyder Mathematics Award - Timothy Robinson
James H. Brown Mathematics Award - Morgan Orenduff and Baylee Smith
Student Life, Rev. Amanda Bunce
Chaplain's Service Award - Felicia Bunch
Cortland V. Smith Service Award - Tyler Quinn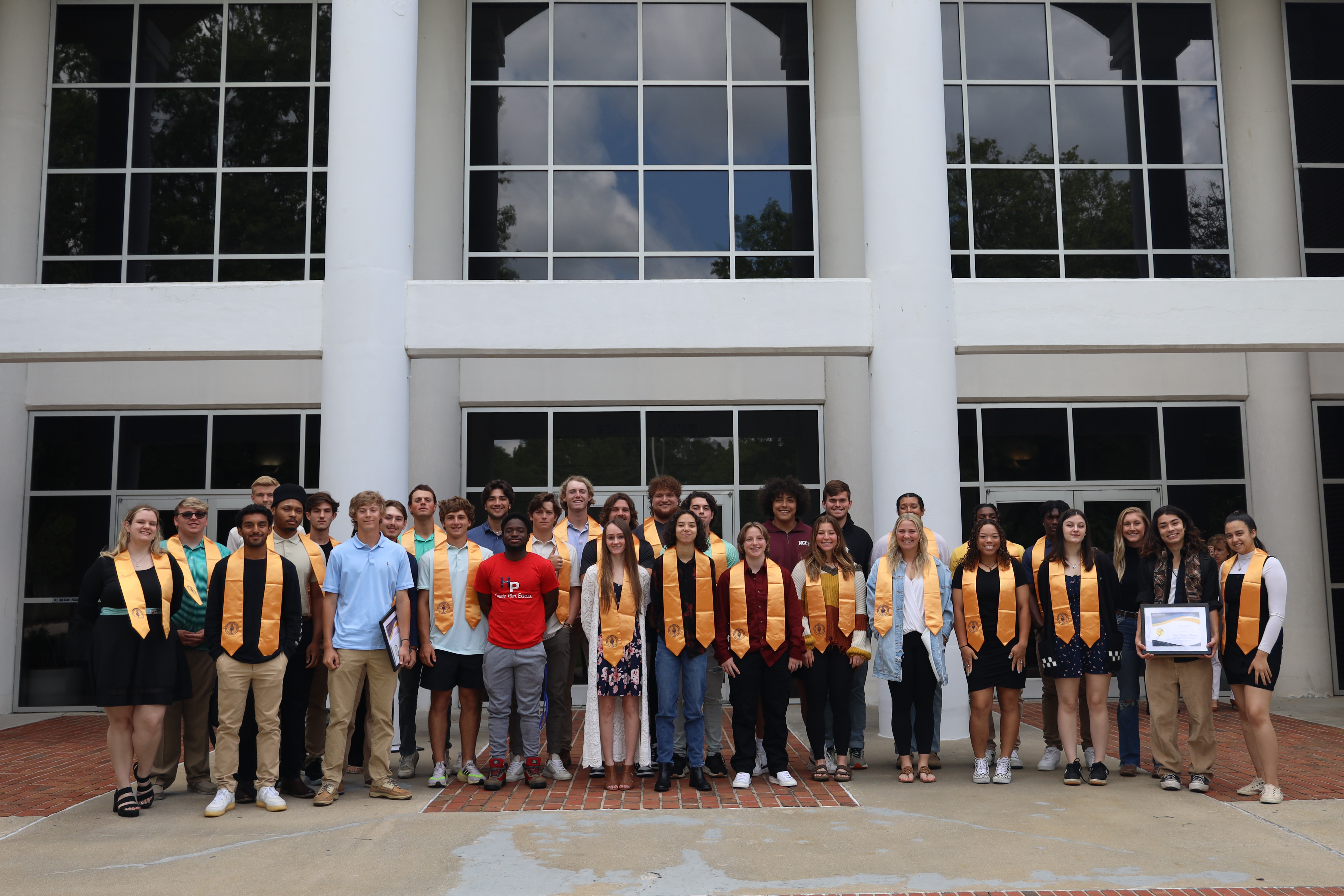 Awards day also included the induction of 29 new members of Phi Theta Kappa - an honor society at Louisburg College. Each new member was announce by Mrs. Katie Bolling. Inductees wrote their names in the pledge book before they were awarded with their PTK golden sashes. The Spring 2023 inductees are as follows:
Sebastian Agerschou
Felicia Bunch
Camden Bunker
Jasalyn Burton
Kennedy Byrd
Jaxson Croom
Iona Davis
Tabitha Egan
Sofia Faatiliga
Fred Foreman
Shane Garrett
Emily Gilliam
Joseph Grezmak
Maci Hawkins
Alexandra Hilbert
Jaxen Mashburn
Price Massey
Taylor McQueen
Darrah Nickens
Raul Nunez III
Morgan Orenduff
Avalon Perry
Luigi Piccoli
Tyler Quinn
Jake Roberti
Mikah Seals
Matthew Shannon
Baylee Smith
Zyaire Williams
(Not pictured above: Morgan Orenduff, Maci Hawkins, Avalon Perry [new members], Dessa Houston, Alfredo Hernandez-Contreras, and Joshua Aaron [returning members].)
For more photos from the occassion, visit here.