Laptop Awarded to Louisburg College Student
O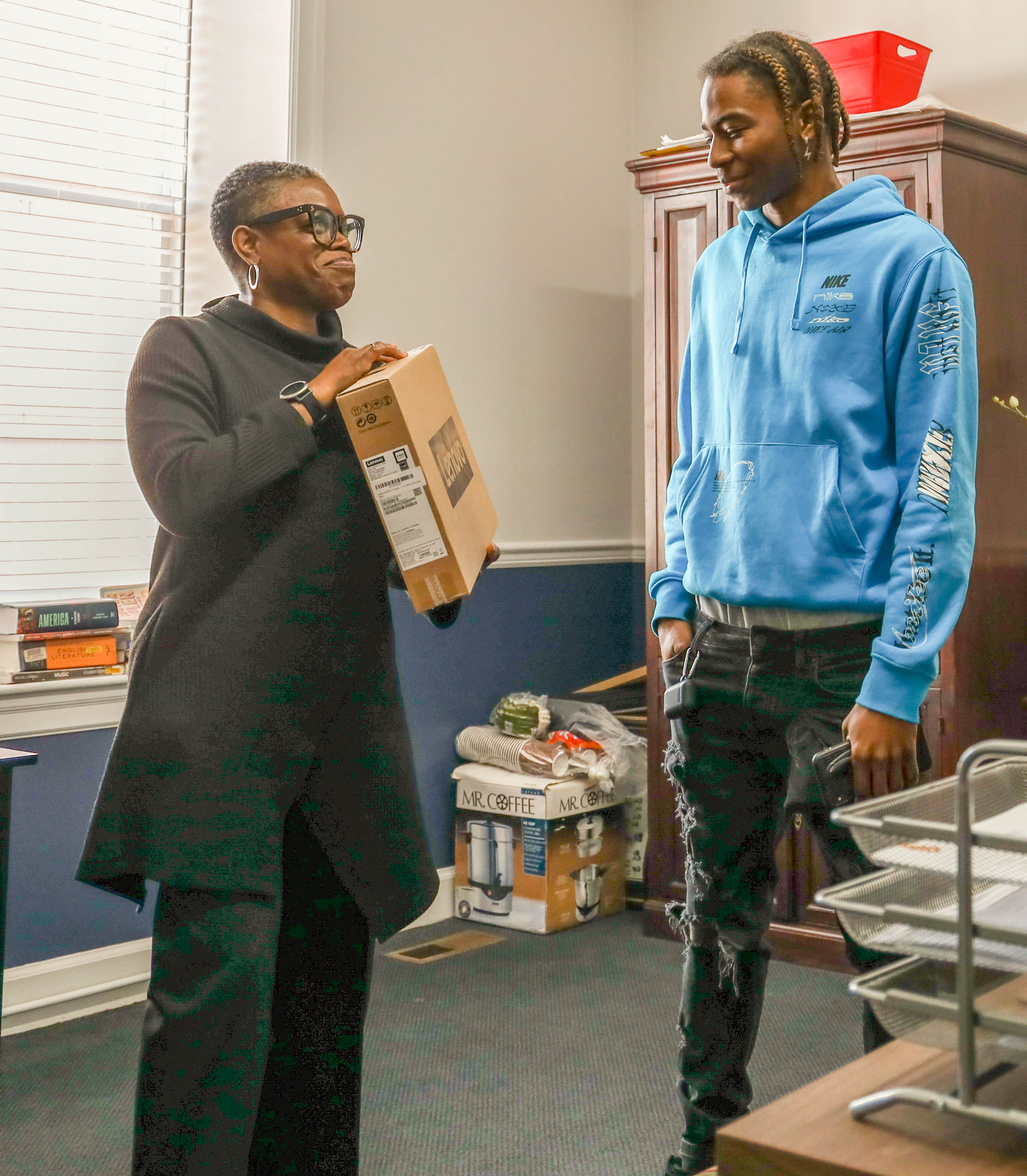 n Monday, January 30, Sophomore Joshua Aaron, '23, was awarded a new laptop after being randomly chosen for the generous gift.
At the recommendation of the faculty, six deserving students were selected and entered into a drawing, with Aaron being the lucky recipient of a Lenovo laptop.
The laptop was donated to the College by a Board of Trustees member. Although the member wishes to remain anonymous, they continue to make this donation annually to Louisburg College and other colleges throughout the area.
Aaron is set to graduate with an Associate of Arts in General College in May and is still weighing his options on the four-year he wants to attend after graduation. Aaron also competes in Track & Field for the College as a sprinter and jumper.
Pictured: Dean of Academic Operations, Policies, and Supports Maleeka Love presents the laptop to Joshua Aaron.