Fem Fridays
Fem Fridays
"A people and a place for people who identify as she / her / hers to gather, reflect, and simply be."
Last semester, a team of faculty and staff members met together to discuss the need of a place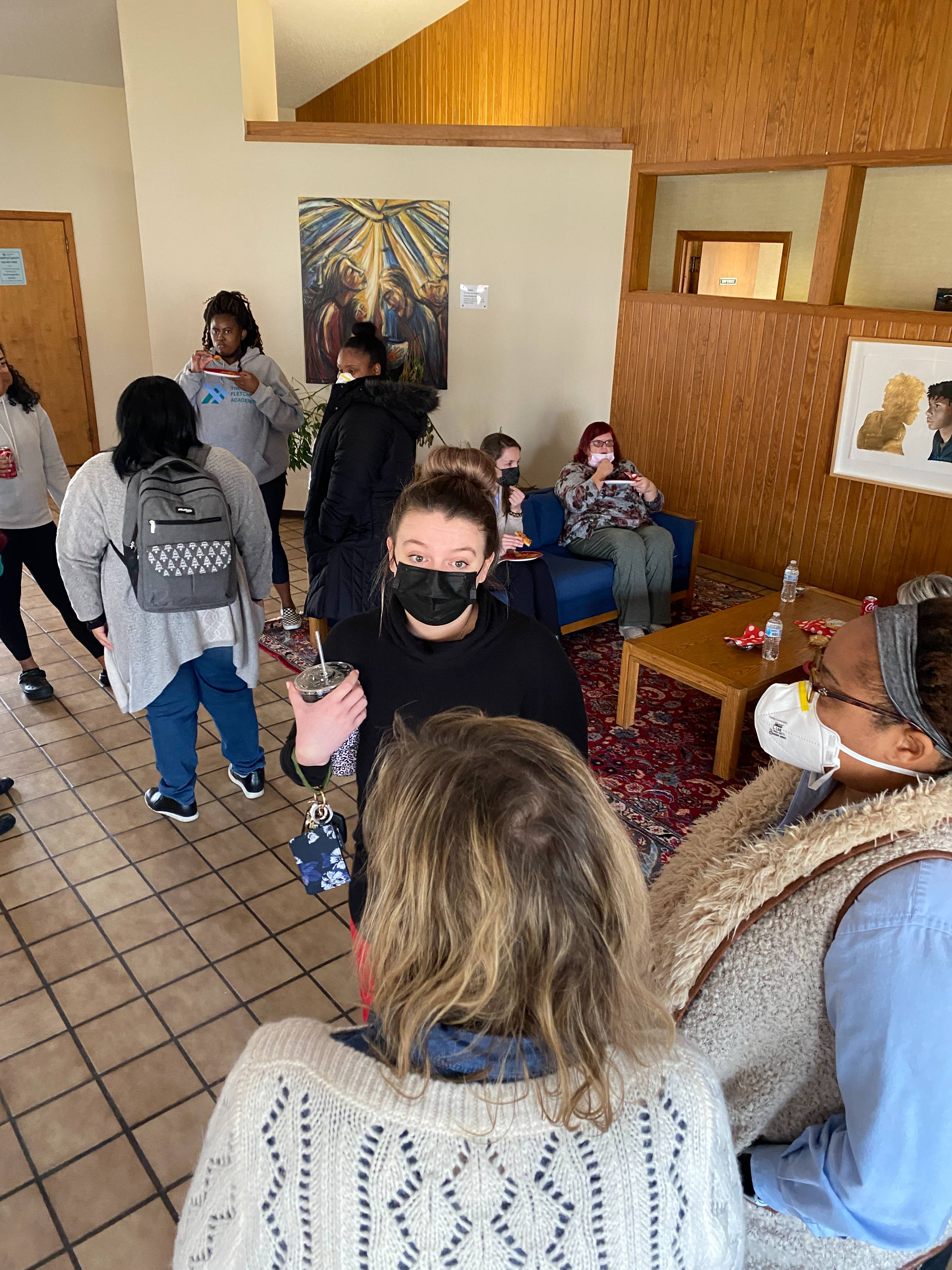 for female students on campus to gather, get to know one another, and grow together. Coining the name Fem Fridays, this organization has grown into its mission and purpose of creating a space for students who identify as female to feel empowered within the Louisburg College community- as well as all the places they may find themselves in the future.
Chaplain Anna Hughes, one of the original staff members involved with creating the group and addressing this need on the Louisburg College campus, spoke to the success of these meetings, "Students, faculty, and staff have all joined the group throughout the past semester, creating an uplifting and empowering community of women at Louisburg College!"
Carole Montgomery, a faculty member and another one of the original minds behind Fem Fridays, says the meetings are important to her because, "it's a way to connect with young ladies on campus who are not my students and also meet other employees who I don't think I would have met. I enjoy hearing the experiences of women from all walks of life."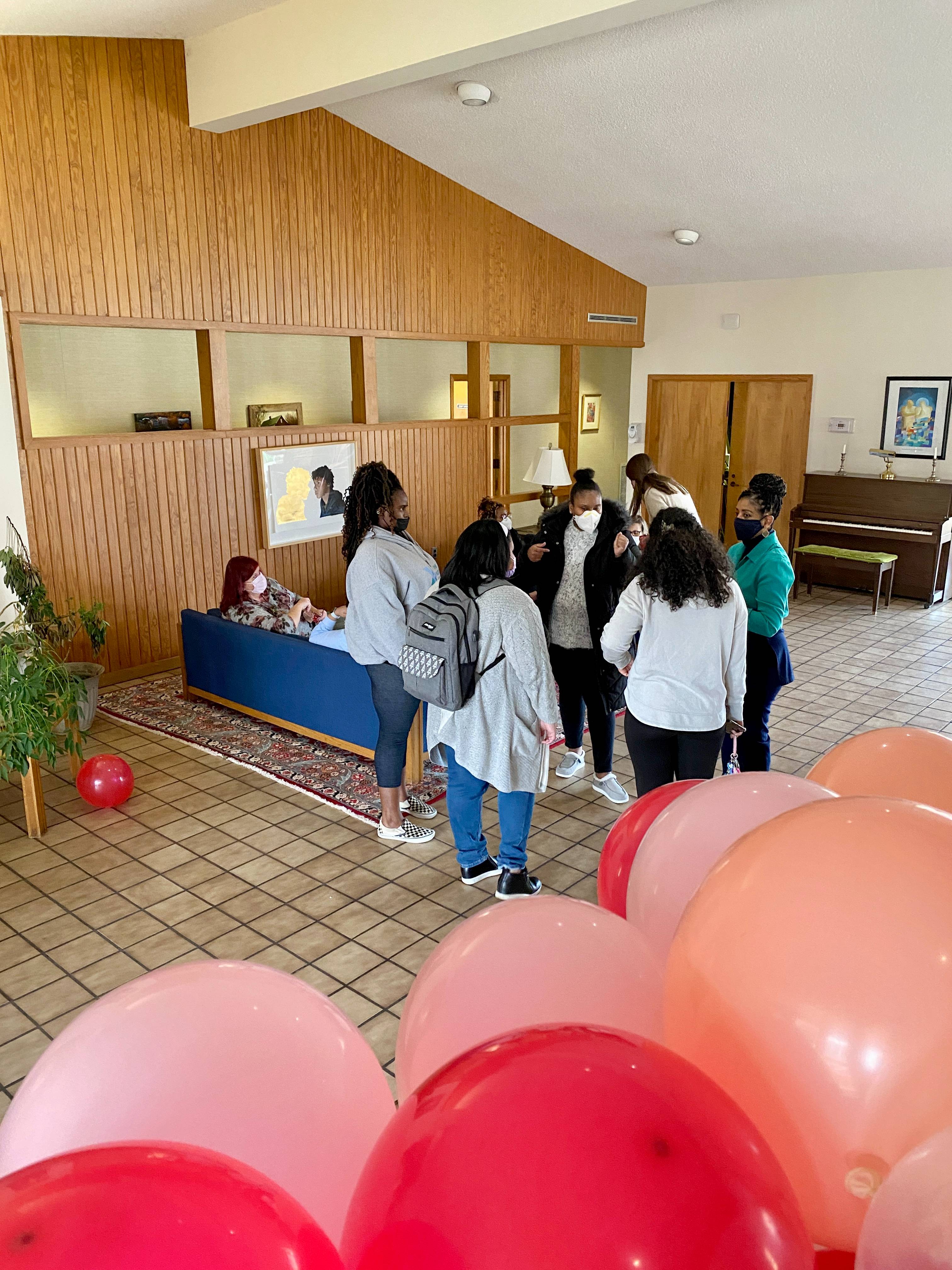 Every meeting looks different. Fem Fridays opened the semester with talking about relationships- romantic, friendship, and the relationship one has with themselves. As expected, staff and faculty gave unique insights into their experiences, but our female students had just as much insight and lessons to provide in their answers and thoughts. In many ways, this reflects the value of the meetings, where empowered women are at a level playing field, exploring and understanding life as a woman, together. Some meetings draw from profound reflection, like a recent meeting where members used illustrations of a river to discuss their "river of life," sharing their life stories with vulnerability and connecting their experiences with the experiences of others, but not all of the meetings exhibit such high introspection. In the latest meeting, members simply did coloring pages, sharing an hour with each other laughing, getting to know each other, and finding peace in each other's fellowship. While simple in its design, this meeting still provided community and connection at its finest, something that's become synonymous with this group.
When asked why someone should consider joining the group, Montgomery gave what she prescribed as a "cheesy" but true answer, "Someone should consider coming if they are looking for a community to be a part of that offers wisdom, kindness, and comfort."
In addition to Hughes and Montgomery, Erin Benjamin (faculty) and Toni Cochis (Student Life) are to thank for the concept, and later the execution, of this community-building group. All agree that they want to take the group and meetings even further by eventually incorporating retreats and special events.
If you're interested in joining Fem Fridays, see the schedule below!
March 25

April 8

April 22

May 6

Meeting Time:
12:15 pm – 1:00 pm

Meeting Place:
The Chapel