Winter Student Art Show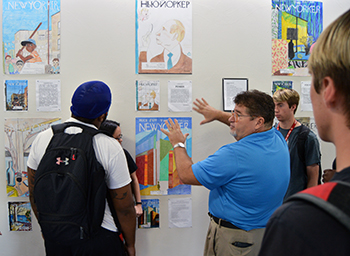 The Winter Student Art Show: Drawing/Ceramics is scheduled for Tuesday, December 11th at 7 p.m. in the Edith C. Lumpkin Community Gallery in the Seby B. Jones Performing Arts Center (JPAC).
The show is for one night only, so be sure to add it to your schedule and don't miss it.
The show will offer a selection of works created by Louisburg College studio art students from the 2018 Fall Semester. Drawings and color and design projects will be on display, which were completed by the 131a Drawing Class. These student works range from charcoal still life drawings to narrative color paper collages to painted self-portraits.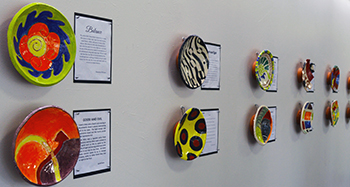 The 283a Ceramics/Pottery class will share both functional earthenware pottery and sculptural/mosaic works, which speak both to the historical nature of clay and the generosity of the vessel, which is to hold, to drink from and to build a sense of community.