Benson Chapel Giant Easter Egg Hunt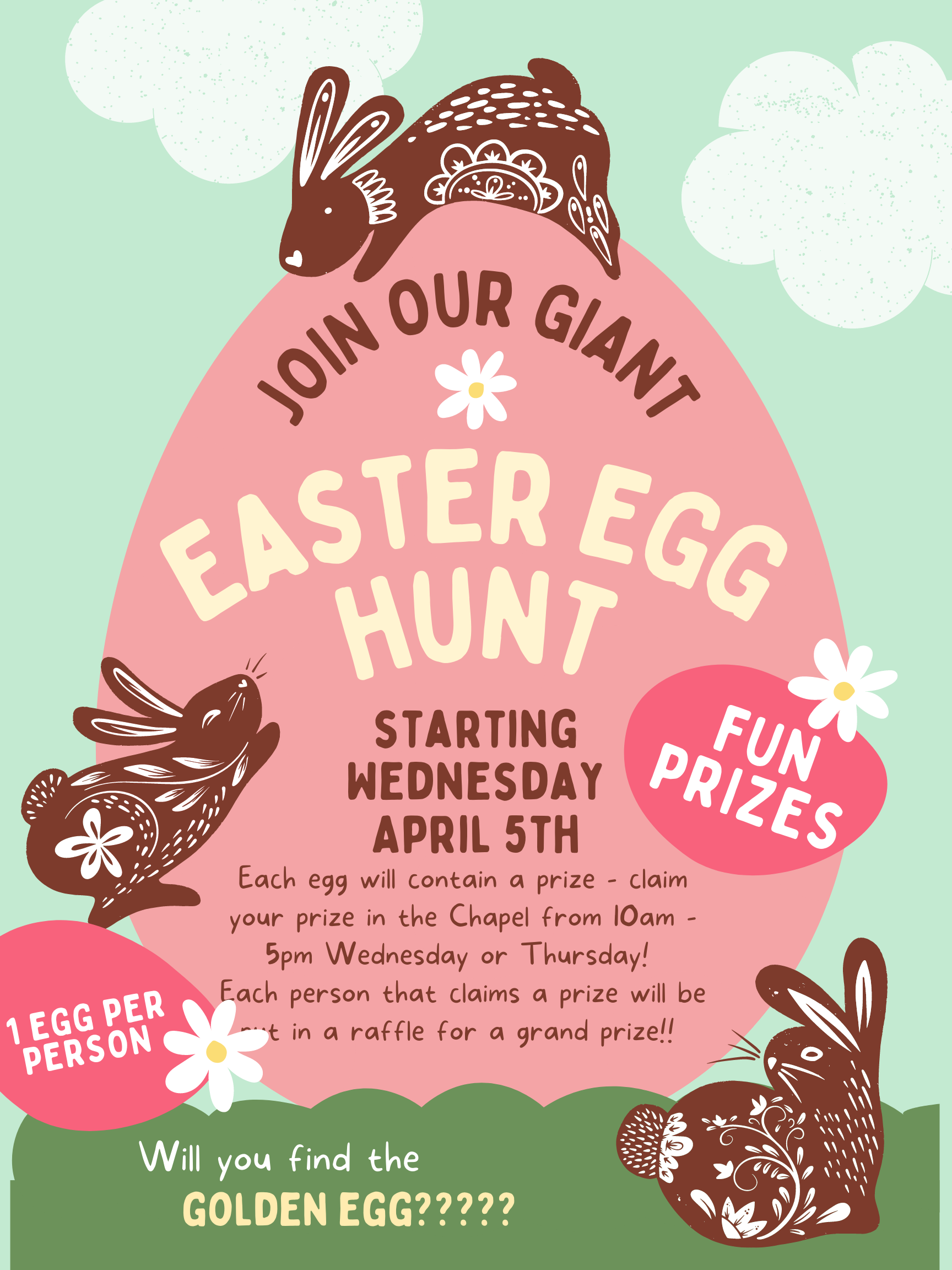 Join Louisburg College and Benson Chapel's Giant Easter Egg Hunt.
This student event starts Wednesday April 5th at 10 a.m. and will end at 5 p.m. that day. Each egg will contain a prize that can be claimed at the Chapel during the hunt time. Each person that claims a prize will be put in the raffle for a grand prize!
There is a one egg per person limit.